Socrates mentored Plato, Plato mentored Aristotle , Aristotle mentored the Great Alexander and we all know that Alexander the Great almost conquered the entire world.
It is evident from the statement above that a good mentor creates a ripple effect and inspire the people around them. It is a vital decision to get a mentor if preparing for an examination or selection tests, so that the person could have a look at the world beyond the entrances.
It is evident that making a career related choice is the most difficult choice anyone has to make. Ever wondered why our parents say, whatever career choice they made and where they are now, is all because of the negligible amount of guidance or none at all, they had in their days. Unlike today when everything is almost instantly available, But, how do we find the right one? We don't really understand the importance of having the right mentorship program until we find ourselves in soup with regards to career choices.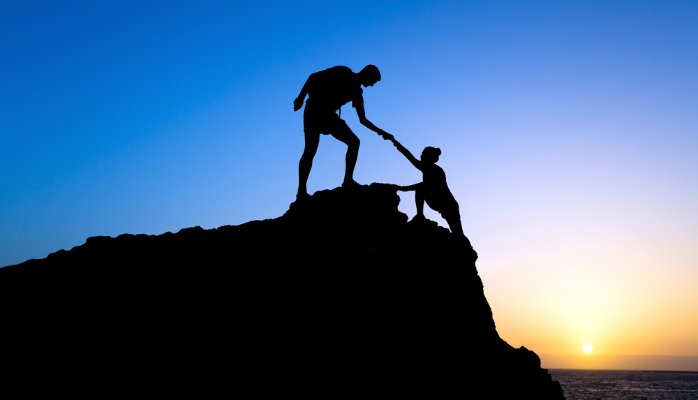 Everybody advices, but that doesn't define mentorship. Mentorship is a responsibility that requires dedication from both the individual who is mentored and the mentor.It is something that Byju's classes have made use of. They provide one on one guidance for class 6 to 10, IIT JEE Preparation. CAT, GRE, GMAT and IAS Exams are also taken care of by them.
Lets have a look at the positive effects of mentoring that Byju's has while learning:
Effective mentoring requires a customized growth plan that matches the individual. Byju's take the headache of planning for the preparation of examination, guiding the students through the examination like a perfect mentor.
Never fear in learning about new things: Byju's help its students make that topic a cake walk with their engaging videos and fun learning methods. It is the only online educational site that make use of copyrighted teaching methods. So the users don't find any difficulty in learning new things.
Share the challenges and ways to overcome them: A good mentor always shares the challenges he faced when he was on that same road. The best example of it would be Byju's have retired civil service professionals who help the students to prepare who take the mock interviews.
Create an atmosphere of trust and guidance: Trust and guidance can be used as synonyms when mentorship and guidance is considered. The faculties of Byju's provides peer to peer guidance while creates an atmosphere of trust.
Expect qualitative and quantitative results: With the feedback measurement and topic wise assessments and quiz, Byju's help the student to analyze their performance.
All these positive effects of mentorship can prove as a life saver building an effective model of preparation through Byju's Classes. Download Byju's app and get the best mentor for your preparation on your fingertips here: Byju's Classes App