Cosmetic eye lifting and plastic surgery – or any surgery for that matter – can be an intimidating thought for anyone. There is no doubt you will spend a lot of time considering and worrying about any upcoming procedure. However, rarely will you think about the post-operative experience of your surgery. This is an important component of your procedure, and in fact, of your recovery.
When you consult your doctor regarding your plastic surgery, always ask what guidance you will have on your road to recovery. This is key to whether or not that particular process is right for you. When you choose a doctor, he should be well versed in how to tend to his patients once they have undergone the procedure. There a few things you should ensure before you choose a hospital – and doctor – for your plastic surgery.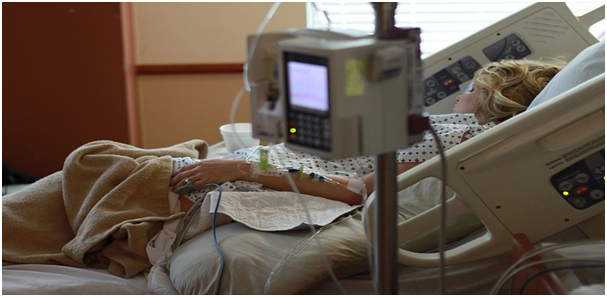 Doctor Involvement
Once your surgery has been completed, your doctor or surgeon should still be heavily involved in your recovery. They should check up on you frequently to note your progress and to guide you through any discomfort or questions you may have. They should always be available in case of an emergency or should any anomaly in your recovery arise. Once you have been discharged from the hospital, you should still have some check-ups scheduled so that your doctor can determine whether your recovery is following normal patterns or not.
Post-Op Care
After your surgery, you should be taken to a proper and well equipped post-op room, even if your surgery was cosmetic in nature. You should have around the clock care in the form of attentive nurses, who will able to help you with any pain or unpleasantness you are experiencing. They should also be well-informed of the procedure that you underwent so that they can detect whether or not the sensations you are experiencing are normal. When booking your hospital, always check the nurse to patient ratio to ensure that you will be tended to properly.
In addition to the nurses, your post-op quarters should be pleasant and calm to help you recover as quickly as possible. You should not be disturbed by the goings on of the hospital as you deal with your post-surgery ailments.
Experts in plastic surgery Thailand has many hospitals that have excellent post-op care. With stunning rooms, observant nurses, and superior facilities, this is a great destination for anyone who wants to recover in style.
Home Care and Supplies
Before you are discharged from the hospital, you should be provided with a set of detailed instructions on how to care for your sutures or any other surgical remnant from your procedure. You should be informed of how much of your daily routine you can return to without causing yourself harm. Similarly, you should be given strict guidelines as to what activities you should avoid. You should also be provided with the proper medication and informed of any adverse reactions you may experience due to it.
Furthermore, you should be sent home with a medical kit packed by your doctor or nurses. This kit should contain all that you will need for your immediate recovery. From bandages and ointment to pain relievers, everything that your doctor prescribed to you should be present in this supply bag. This is especially important if you will not be able to move around for a few days after your surgery.
Surgery aftercare is an important part of both your procedure as well as yourrecuperation. Therefore, it is vital that you choose a hospital that will take care of you when you are unable to do so for yourself.