George Ivar Louis Mountbatten, better known as Lord George Milford Haven, is a British peer, businessmen, and presently the head of the House of Mountbatten. The current Marquess of Milford Haven, he inherited the title from his father upon his passing in 1970. Previously, he had been Earl of Medina, which is a hereditary title traditionally held by the heir of the current Marquess.
Personal life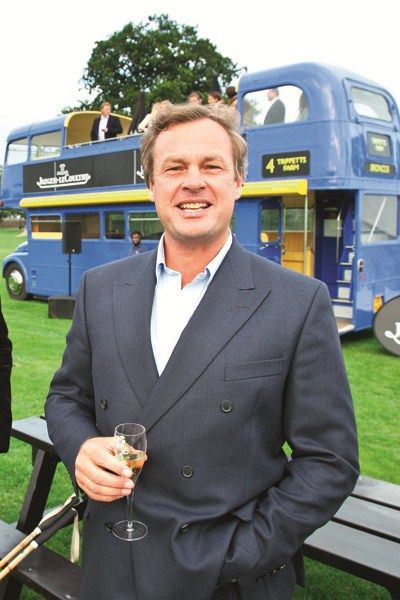 George Milford Haven can trace his ancestry back to royalty. His great-grandfather, Prince Louis of Battenberg, was part of the German Royal Family who subsequently married into the British Royal Family when he married Princess Victoria of Hesse and the Rhine, who was Queen Victoria's granddaughter. During World War I, he renounced his German surname and titles, Anglicising the former to Mountbatten, and accepting the title of First Marquess of Milford Haven.
George Milford Haven is the oldest son of the former Marquess, David Mountbatten. He married his first wife, Sarah Walker in 1989, and they had two children together – Tatiana and Henry. George and Sarah divorced in 1996 and, the following year, George married his current wife Clare Husted Steel. Clare is a keen polo player, the sport being a passion she shares with her husband.
Price Comparison Service
George Milford Haven is a well-known figure in British business. His most famous enterprise was the founding of uSwitch.com, which began with an initial investment of £4 million, and ended up being sold for over £200 million only six years later.
He is currently part of an international investment group responsible for funding new price comparison service, EnCazip in the blossoming Turkish market and, with the help of former uSwitch CEO Andrew Salmon, George Milford Haven hopes to be able to replicate their success in this exciting new enterprise.
Estate Management
The seat of the Mountbatten family is currently the Trippetts Estate in Sussex, though George Milford Haven does have other landed interests across the country, many of which he leaves to the care of one the estate management companies that he owns.
Glenbuchat, otherwise known as the North Glenbuchat Estate, is in Aberdeenshire and is well known to those in the hunting fraternity for the fine grouse that flourish within the boundaries of the estate. Over the past decade, it has become a popular destination for select parties of hunters, wishing to partake in a days' sport.
The estate is part of the larger geographical area of Glenbuchat, which was established as an independent parish in 1472. An isolated area of the Highlands, it was originally the site of a chapel within the larger parish of Logic. It only became its own functioning parish as the small community often found itself cut off from the parish church of Logy Mar by flash flooding.
Glenbuchat remains isolated to this day, claiming only 50 inhabitants, not counting estate staff. It is an area of harsh, but stunning natural beauty, breath-taking landscapes overlooked by a louring sky.
The estate was bought by the family Trust of George Milford Haven in December 2007, or rather it was bought by North Glen Estate Ltd, one of several commercial interests. Glenbuchat was purchased for just over four million pounds and has undergone several renovations since then, with the Marquess intent on instituting an ambitious programme of renovation for Glenbuchat Lodge, improvement of the grouse moor, and restoration of the estate's dependent properties.
In 2013, both the North Glenbuchat Estate itself and George Milford Haven were reported to have joined the Scottish Land and Estates organisation, the announcement being made in the August edition of their magazine.
Glenbuchat Lodge is a shooting lodge, originally erected around 1840 by the Earl of Fife, as what was then known as a shooting box. It has been considerably enlarged and remodelled since the 19th century, most recently by George Milford Haven, who instructed local builders to carry out a significant restoration project.