If you're getting your home remodeled, you will want to make sure you hire a qualified and skilled professional who will be able to ensure all of the home improvement work you want done is carried out with the highest of standards. The biggest issue here, however, is that you will need to hire a good contractor who will be able to complete the work efficiently and with a high standard.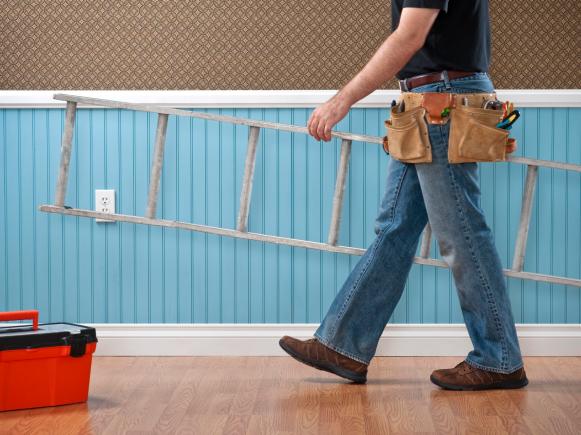 Here are a few tips to help you find a responsible and skilled contractor:
Referrals
Referrals are probably the most effective method of obtaining contact details of an experienced and well qualified contractor. You could ask your family or friends if they know of anyone who has done any such work before. Alternatively, if you're working with professionals like an architect on the project, you could even ask them for guidance on finding a professional contractor who will be qualified enough to complete all the remodeling work you have in mind.
Interview contractors
Once you have a list of potential contractors in front of you, start contacting each of them individually. You could start off by visiting their website and then giving them a call. Discuss the work which you need to get done on your property and see what they have to say about it. You can also ask them questions that are related to their experience, qualifications, and if they have ever handled jobs like this in the past. If you can find a contractor who has worked on similar projects in the past, it means they will most probably be able to do a good job on your remodel too. The chances of the project going smoothly are the highest with such contractors.
Estimates
Any professional contractor should be willing to provide you a written estimate for the work you have planned. If they aren't then you shouldn't even consider them. Take all the quotes you receive and compare them with each other. Make sure that each of the quotes are in-depth and include all possible costs like labor, raw materials, etc. The more quotes you get, the easier it will be for you to figure out how varied the pricing is. When choosing a contractor, make sure you go with the one who offers the most value for money. This may not always be the cheapest or the most expensive one. Choose wisely.
Credentials
And finally, make sure that the contract you are planning on choosing has the right credentials like licenses for the work you need done. You should also ensure they have sufficient insurance coverage which will keep you protected in case anything goes wrong during the remodeling project. You wouldn't want to be forced to pay for damages that weren't even your fault right?