Your resume is in good shape, the brevity of your professional cover letter has set you apart from the rest, and it vividly communicates how well you fit the position. Modern resume writing is more than an art and skill you need to nurture and develop to full potential. In interviews you are required to submit a few more requirements including a writing sample to demonstrate your writing capability. You wonder whether to submit a research paper you did back in college, a persuasive email, a personal blog post, speech, etc. Now, what next? Just create a graphical concept of the entire application with your writing sample as a supporting component. Check out how it works: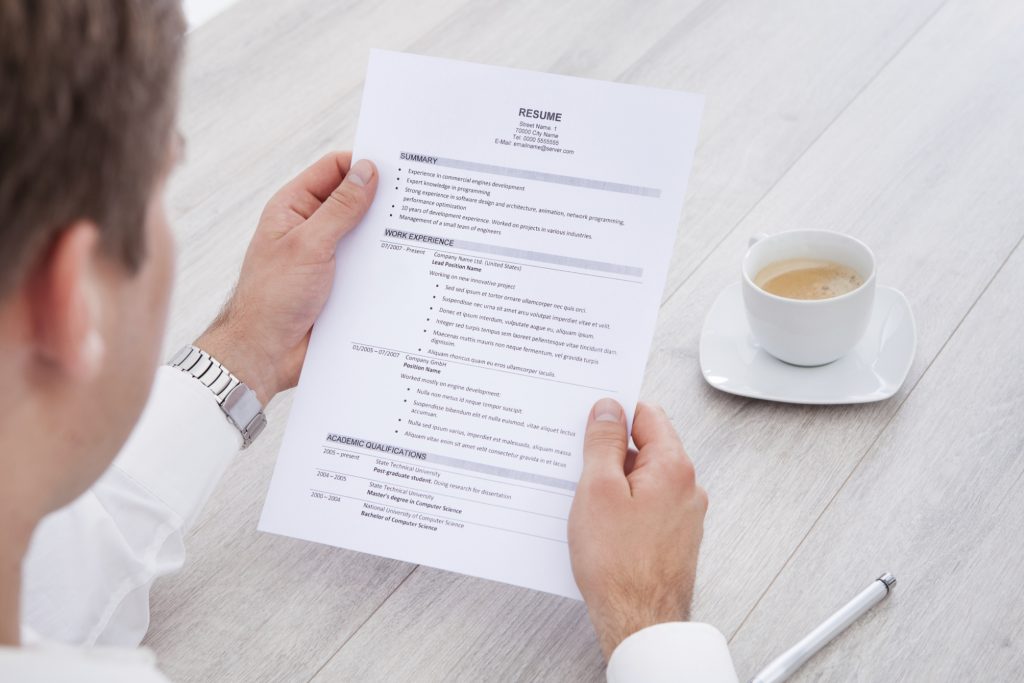 Step 1: Create and Write your Tagline
It is evident that the purpose of your resume is to win the job. Hence, the objective statement may be seen as a waste of space. Be creative and come up with a tagline for yourself explaining who you are as an applicant, leader and creative thinker. Ask what you would want the interview to remember about you? Making a vivid & impressive objective, such as "a fervent tech savvy with a passion for business and tech startups" draws you nearer to winning the job. Come up with a concise, catchy tagline that communicates who you are and what you offer. Be as brave and confident as possible.
Step 2: Identify where your resume needs a shore up
You already know which way you are walking. Take time and re-read through your tagline, cover letter and resume to ensure it communicates the intended message appropriately. Ask yourself whether the most desired attributes stand out? If no, clear out all the doubts you have and if yes, consider looking into your writing sample. Does it portray you as being able to work harmoniously with people? No matter how well you write your example, how detailed it is, all that matters is how well your writing sample supports your entire application. If your writing sample affirms your collaboration skills, then your final pieces of paper when put together must convey and support the one message on your tagline.
Step 3: Follow the Standard Advice
Once your cover letter, resume and writing sample are all ready and presentable, it is time to pay attention to the standard advice. Resume writing requires you to proofread and edit your work accordingly. Never submit a writing sample with an error: be it a spelling mistake, typo, poor use of preposition, etc. Assume the hiring manager is glancing through your work and identifies you cannot use "there and their" correctly. To him, it may appear as the lack of attention for detail, and your resume might find space in the trash can.
Relevance is a crucial ingredient in winning a job position. If the application is related to the aviation industry, it will be entirely wrong uploading a writing sample about nuclear studies. Uniformity is vital. For instance, if you studied business in college, you can demonstrate your skill better by uploading a writing sample about a business plan you wrote for a known company.
Finally, be prepared for any outcomes. If you got an upper hand in crafting high profile resumes, you would likely win an interview position, but once the real nature of your writing sample gets discovered, everything you have worked hard for is no longer valid.
Step 4: Stick to a Practical Length (and tone)
Modern hiring managers may not have the time to sift through endless applications spanning more than one page. Stick to the rule of writing a one-page sample unless requested to submit a long one. You'll be recognized more easily by simple one-page documents that are concise and current. To get the proper tone for your sample, refer to the company website to understand the most commonly used tone on their web pages.
Step 5: Include an Introductory Paragraph
Provide a detailed overview of the writing sample in your introductory paragraph. Include a few sentences that answer the "What, When, and Why" questions of the writing sample. Talk a little bit about the document and what you think it confirms.
Finally, ignore the moody feelings about writing samples seen as an added burden. Your writing sample is an opportunity to help define and shape your candidacy, so use it well.