Wristbands are a trendy, inexpensive, and a flexible wrist accessory was worn by countless people across the globe to enhance their overall personality. They come in lots of colors and sizes to match them with other accessories. But they aren't worn only for fashion. People have identified other uses of these Personalized Rubber Bracelets. They can be used to spread awareness, raise funds, support a team, and make people aware of an issue. These customized wristbands can further be utilized to manage an event. How?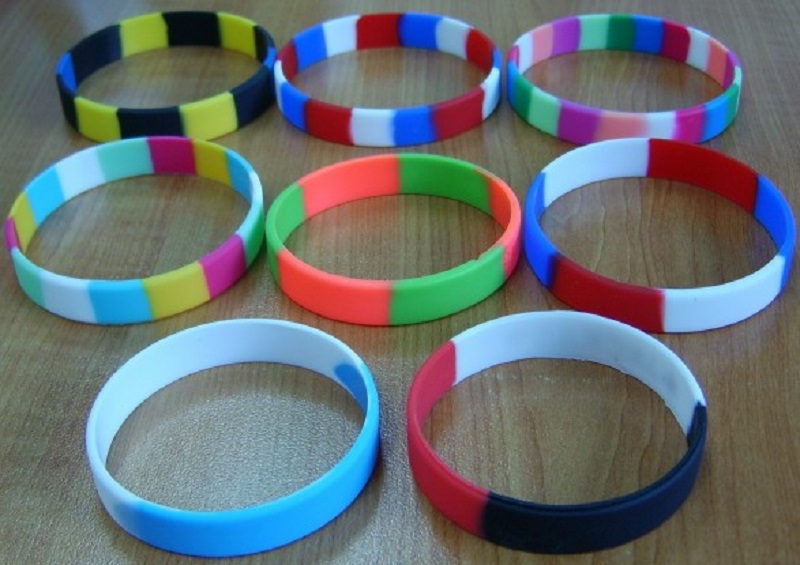 An organization or an event organizer can add uniqueness to a promotional party by distributing rubber bracelets among them. The wrist accessory can serve as a security tool and spread a word among the masses. Wristbands with a message engraved on them can make visitors aware of the event's objective. These bracelets aren't just helpful for an organizer, but for a wearer too. They are flexible, attractive, and lightweight to wear.
These bracelets can help an organization promote its products or services to guests at an event by putting the company logo or a product picture on them. In addition to that, there are several other ways these Customizable Rubber Bracelets can help make an event a hit. They are:
#1 Guest Management
Whether it's a small business meeting or an event with thousands of guests, managers struggle to ensure everything goes well. Managing guests is among the most difficult tasks. For example, lots of data are required to check who will be on the stage, who can have alcohol, and who is going to sit where. Customized wristbands can solve all these problems. All that the event managers need to do is make different groups of the guests considering their role in the event and distribute wristbands among them. One group's bracelet must have a different color from other groups' wristbands.
#2 Admission Pass
A traditional admission procedure during a promotional event may take hours to allow all the guests inside the venue. This becomes more time-consuming when an individual standing in the queue struggles to find the ticket. Customized silicone bracelets can help solve the problem. When all the guests are wearing a wristband personalized by the organizer, it becomes easy and speedy to identify who is allowed to attend the event.
#3 Security
By allowing only the people wearing customized wristbands, managers ensure that the visitors authorized by the organizers are entering the venue. These bracelets are flexible and strong, but they can be easily cut using a scissor during the admission process to make sure that the guests do not pass the wristband to outsiders.
#4 Guest Safety
In big events where some guests come with their children, these colorful bracelets can serve as a safety tool. By engraving the personal details about a person of whom to contact, it can be made sure that the kid returns to their parents even if got lost.
How To Choose Customized Rubber Bracelets For An Event
Rubber wristbands come in many types and colors. Organizers can make many of these in different colors to ensure the event can be organized in an effective way. Many days prior to the event, they should design these wristbands and distribute them among the guests. While personalizing them, it should be ensured that they are unique and different from ordinary bracelets that are easily available in the market. For that, a message or a clip-art can be inserted into the wristband. These wrist accessories can make an event a big hit. All that an event organizer needs to do is use them in the right way.