Ooty has all the trappings of being called a world created by God Almighty in their own sweet time. The place is strewn with hypnotic stretches of plantations, blue Nilgiri Mountains, cascading waterfalls, and awe-inspiring gardens, which make it a quintessential visual delight that elicits a sense of awe in the sightseers. The weather remains quite pleasant and friendly here all year round which makes it a perennial scenic heaven for tourists from across the world. Additionally, this former capital of Madras presidency is a meeting spot of diverse tribe cultures and flora and fauna are richly and heavily concentrated into the place.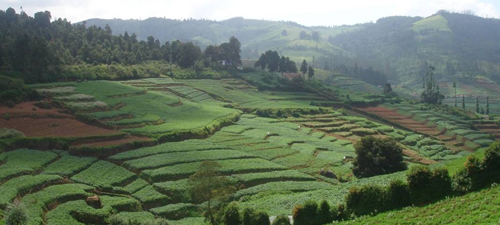 Geographical Aspect of Ooty
Ooty is officially known as Ootacamund and has relished the popularity as one of the most sought-after tourist destinations in South India and boasts of natural beauty and climatic conditions that can infuse a surge of life into any lifeless soul. Also, the quaint and romantic ambience of the place sets the perfect settings for honeymooners to bask in. Ooty is perched 2,240 meters above the sea level and is nestled in the beautiful Nilgiri Mountains. The town remained in a state of obscurity until 1812, following which its discovery took effect by British Missionaries and civil servants who sought off-the-beaten path in it, intended for summer retreat. Ooty has turned into one of the most sought-after tourist hill stations in India and is characterized with verdant scenery and quality tea plantations.
Weather in Ooty 
People across the world stand on the common ground that nothing is a match for the sumptuous weather that hovers around Ooty. The visit to Ooty is a perfect get away from the bustling city life to pollution-free and pleasant surroundings. The average temperature in the place oscillates in the range of 15 to 20°C, as opposed to winters, wherein, it nosedives to sub-zero level and paves the way for torrential downpour. During this time, Ooty comes into its own and becomes more beautiful and thereby attracts legions of tourists from across the country.
Bask in Summers of Ooty
During summer season, this mountainous town opens the floodgates of opportunities for trekking as a wide array of trekking routs are interspersed across every nook and cranny of the city. Tourists can be seen indulging the engrossing activities including camping and boating. If you are out on a sightseeing tour to the hill station, there exist a vast number of options to choose from. Take a headlong walk to awe-inspiring Ooty botanic gardens, which   present you the opportunity to bask in quaint and scenic surroundings. Additionally, you can make a beeline for Doddabta Peak which rolls out picturesque views for you to feast eyes on and encircling mountains and fo