People do a variety of things without asking for anything in return. Often, they give you stuff as gifts, otherwise they just speak to you kindly, help you out wherever you get stuck, and so on. In such situations, a person may want to show them how grateful they are to this other person's nature, and a simple "Thank You" just doesn't cut it. This calls for gifts, but any gift out there cannot really show your emotions.
There is a time and a place for everything, yes, and just like that, there is an event for every gift! You cannot gift someone a laptop just to say that you are thankful for everything that they have done for you, even though that might actually work! So here are a few reflective gifts, which include some cheap thank you gifts that may help you accomplish the task…
Special Message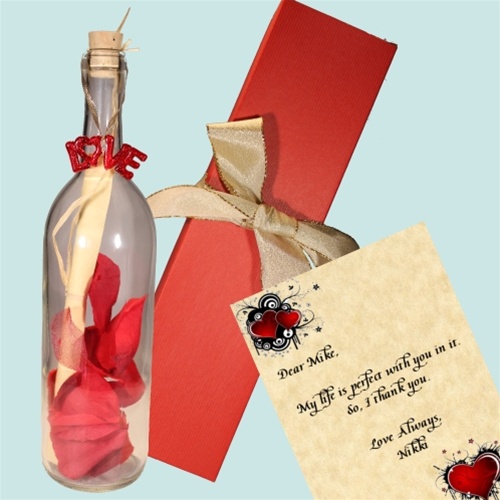 The primary target that needs to be achieved is to make them feel special when you gift them. This target can only be achieved when you gift them something that does not exist anywhere else and is not applicable to anyone else – a special message. This special message is only meant for the person you write it for, and the person you write this for knowing this very well. It is preferable that you write the entire message by hand. It can be put in a beautiful envelope, which can also be handmade. Otherwise, just folding the paper in half and putting it in a gift basket or flower bouquet is also a nice way.
Gift Basket


A gift basket is a basket that is filled with different things. These things generally differ from person to person, according to their preferences. If the person you want to say thank you to is a lover of chocolates, then perhaps you may want to fill this basket up with some Belgian chocolates or French chocolates, or even handmade chocolates! There are some services available online which offer gift baskets delivery, so you can check them out. Remember, the best way to make someone feel special is to make everything you gift them yourself. You need to show that you have put an effort into it to show them that you are truly grateful for everything they have done for you. So pick up a basket, and start filling it up!
Cake and Sweets


This is generally a notion that people like cakes and sweets, although it isn't true that everyone has a sweet tooth. However, a cake is definitely something that sings special when you choose to gift someone, and so do the cookies! Self-baked cookies and cakes are the recommended choice or otherwise special cookies and cakes are the only things that can cut it.
Make them something!
There is no clear definition of "something", since it depends on the person the gift is meant for. However, what is known is that this something needs to be handmade! To make something yourself is not as tough as it seems, but can definitely boost the chances of your feelings of appreciation getting through to them. Make a video, or write a poem, a  short joke, or a song – anything! Unleash your imagination, and you shall get the results you so desire!