Wheel stops are often used in garages and parking lots to prevent damage to surrounding walls, or to other immovable property. In ancient days, wheel stops were largely made of concrete, which were much cumbersome to deal with. With time though, a better alternative has emerged to concrete wheel stops- these include the rubber wheel stops.
If you are thinking that rubber wheel stops can be delicate and they won't be effective, here are several reasons why they are better compared to the concrete ones.
They are Lightweight: Easy to Carry from One Place to Another
Compared to concrete, rubber wheel stops are really light in weight. Thus, they are very easy to transport and install. Usually, just one person can offload them, thus you can easily save on your major transportation costs or cost of other durables.
Many times, rubber wheel stops are made from recycled rubber, which is much cheaper than concrete. Moreover, recycled rubber is more environment-friendly compared to concrete. Therefore they do not emit any toxic chemicals when they are used for a prolonged period of time, especially in closed areas.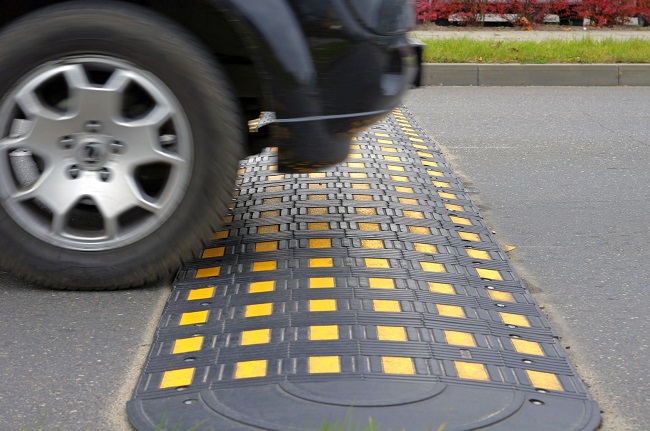 They don't Damaged Easily
Rubber is a durable material that can withstand tough weather conditions. Rubber wheel stops do not chip, or crack under tough conditions. Thus, they are very durable. Concrete wheel stops on the other hand can usually chip with the slightest inappropriate bump of the tire, which makes them unusable.
They are Reusable
Since wheel stops made from rubber cannot be damaged easily, they can be easily reused. Thus, if you are shifting places, you can easily install your existing wheel stop in your new garage.
They are Safer
Transporting and installing concrete wheel stops can be hazardous to the labor moving them, since they are heavy and can easily chip. It is not so in case of the rubber variety, which is lightweight and easy to move.
While there are several benefits to using wheel stops made from rubber, it is important that you undertake due diligence when buying them. Here are some important things to remember when buying and installing rubber wheel stops.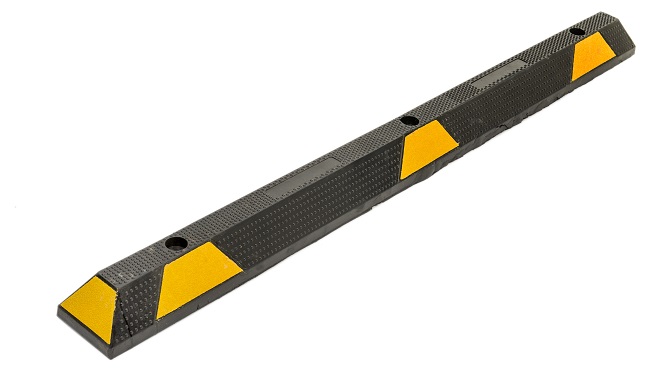 Important Tips:
If you are in Australia, you should always try and go for wheel stops that comply with Australian standards. These stops are usually 100 mm high, 1.6 metre long, and 150 mm wide.

Make sure that the wheel stops that you buy have yellow reflective panels on them that are positioned correctly. These reflective panels help you to park your car correctly even in the dark.

Check whether your wheel stops come with the required fittings. In most cases, they will, with the help of which you will be able to fix the stops in concrete or asphalt. While fixing wheel stops in the ground, make sure that you have bought parts made of galvanized steel. That way, the chances of rusting and corrosion will be minimal.

When installing rubber wheel stops in parking lots, make sure that they are installed in an area where pedestrian movement unlikely. Wheel stops can cause people to trip, and can be hazardous to health.

Under no circumstances should the wheel stops be right next to a designated pedestrian walkway. That increases the risk of pedestrians tripping substantially, especially if it is handicap access area.

When putting wheel stops in midlines between parking slots, make sure there is a gap of at least one foot between the parking area and the pedestrian area.
There are plastic wheel stops available too, which are the most durable. However, plastic wheel stops can be flimsy in most cases. Thus, if you are looking to save costs while increasing durability and convenience, rubber wheel stops are your best choice. So please contact us today for protecting your kerbs and walls from vehicles damaging.