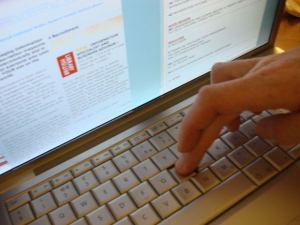 Finding the best web hosting company for your site can be a long process—if done right. Each host will offer different packages and features. It's up to you to determine which host has the components necessary for your business. One of the most important factors for you will be budget – different hosts provide services at different costs. However, there are criteria that every reliable web host should meet. If one of your prospective web hosts doesn't have these 3 factors, cross the company off your list and move on.
1.) A Stellar Reputation
One great place to find dissatisfaction is Twitter. Today, people enjoy complaining in less than 140 characters, especially when they can direct it to the company specifically. If you see a lot of negative reviews on a provider (without responses from the company), look at other options.
If the providers on your list pass the Tweet Test, read longer reviews. Just search the company name into any search engine. You can include the word "review" to further narrow your results. Big complaints to watch out for include breaching agreements (such as offering a money-back guarantee but not providing it), bad controls, security issues and long downtimes. Give it an extra red flag if the company seems to be ignoring complaints.
2.) Killer Customer Service
Be sure your host prospects all have customer support 24 hours a day, 7 days a week. It's unfortunate, but the Internet doesn't only break between the hours of 9 and 5. This is absolutely critical if you plan to do business nationwide because customers will access your site at all times, across all time zones. If your site goes down and no one fixes it until the next day, you could lose out on customers and gain a reputation for being unreliable.
Other customer service problems will probably be spotted in the reviews. However, it's important to be thorough: call customer service representatives with questions and concerns before you purchase. Even if you already know the answers, just give them a pop quiz. If they can't adequately answer your questions, move on to a company that can.
3.) Growing Potential
As your business expands, be prepared for website needs to increase as well. Make sure your host offers multiple hosting packages in different sizes. While today you may only need the smallest one, tomorrow you might be bringing in so much traffic that you need one of the largest. You shouldn't need to find a new web host to make those changes. Choose a web host that features packages you can grow into.
If you're not sure how much space you need now, consult an expert. The amount of space will be determined by how many pictures, how many files and how much content you anticipate using.
When choosing the best web hosting company, make sure it has a great reputation, and offers plenty of support, customer service and the best services to meet your needs. Don't choose the one with the most features – you won't need all of them. Remember that having a great host can affect the quality of your website, so it's not a decision to make quickly. Take the time to read reviews and investigate numerous potential hosts.