Oppo is a Chinese smartphone manufacturing company and well known for the best in a class camera provided on the smartphones. It was only in 2004 that the company was founded, but still, it has managed to capture the market in this short span of time. Photography lovers prefer Oppo smartphones for the best quality pictures and video recordings. In this New Year, the company is launching a new smartphone, named Oppo R9s,with brand new features and at a cost which satisfies one's budget. We will review this smartphone on the basis of the specifications provided. The verdict will be provided for easy understanding whether to buy the device or not.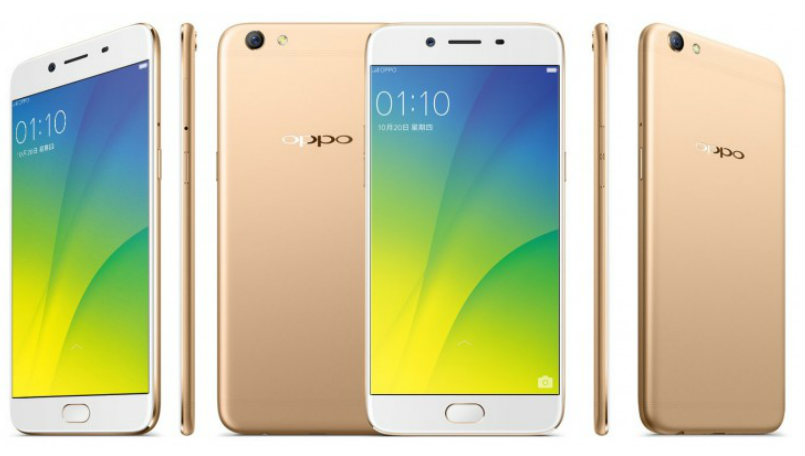 General Information
Oppo R9s is expected to launch on January 10, 2017. The device will arrive with Android 6 (Marshmallow) out of the box and might be getting an update to Android 7.0 (Nougat). It is a dual SIM device with a hybrid slot. With hybrid slot, either two nano sims can be accommodated, or one nano SIM and one MicroSD card can be accommodated. This device supports 4G connectivity, and all the Indian bands are supported. Moreover, the device arrives with fingerprint and quick charge feature. Both these features make this device a unique one in the budget range.
Design
This device has the dimensions 153(H)x74.3(W)x6.5(T)mm. It weighs 145 grams and has a metal casing on the front and rear side. There are three colour variants which will be available in the market black, gold and rose gold. On the rear side, there are an Oppo branding, rear camera, and a flashlight beside the rear camera. On the frontside, there is a home button and two capacitive touch buttons below the screen. Above the screen, there lies an earpiece, a proximity sensor, and a front camera. The display size is 5.5 inch. It is not yet known whether the headphone jack will be on display or below. Volume rockers and lock button's position shall be confirmed after the device is launched.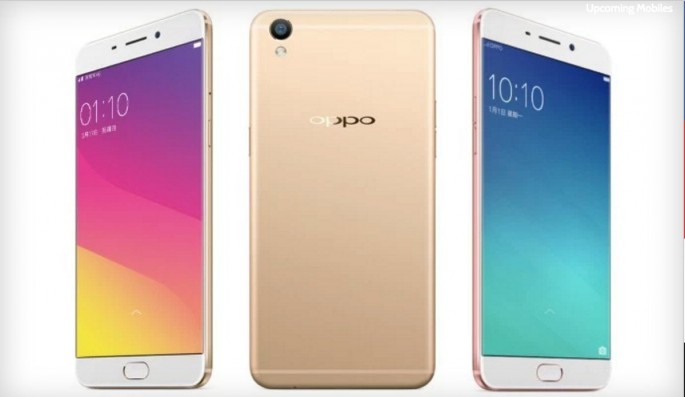 Display
The display is 5.5 inch huge. It is an IPS LCD with Gorilla Glass 5.0 and scratch resistance. The pixel density is 401 ppi, and the resolution is full HD (1920 x 1080). This device is capacitive touch based and supports multi-touchupto10 fingers. The screen to body ratio of this device is 73.19℅.
Performance
This device operates on Qualcomm Snapdragon 625 MSM8983 processor. It has an octa-core processor with 64bit architecture. 2 quad-core chipset Cortex A53 clocked at 2GHz make it an Octacore processor. The graphics are handled by Adreno 506 Graphics Processor. This device sports a 4GB ram, which can handle multi-tasking with ease. This device is available with an internal memory of 64GB and supports external MicroSD card upto 128GB. This huge memory capacity makes it comparable to a small computer. Photography and movie lovers will surely love this device's memory capacity.
Storage
The on-board storage on this device is 64GB and external SD card support upto 128GB. With this much memory, it is a mini computer in itself. High-end Android gamers will love the device. One thing to be noted is that either one can use two nano Sims or one nano SIM and one MicroSD card.
Camera
The device comes with front and rear camera. Both the cameras are 16MP. The rear camera has EXMOR-RS CMOS lens. It gives a better clarity and crisp quality. The rear camera is autofocus and has an aperture of f2.2. The images are captured in 4616 x 3464-pixel resolution. There is a flash provided with a rear camera to capture bright pictures in low light. It is dual colour LED flash. Settings' panel contains options like Exposure compensation and ISO control. Images can be captured in continuous shooting mode and High Dynamic Range HDR mode. Rear camera shoots video in 4k at 30fps, full HD at 60fps and HD at 120fps. The 16MP front camera captures high quality selfies with aperture f2. 2,and flash is not provided with the front camera. It is to be noted that the selfies captured even in low light are good and enhanced. For clicking pictures and videos this smartphone is perfect.
Battery
The device is powered by a3010mAh battery which is long lasting. On one charge and moderate usage, one can easily use the smartphone for a day or one and half day.The battery is non-removable, and it is expected to have a warranty of atleast6 months since the box is unpacked.
Network and Connectivity
This device supports 2G, 3G and 4G network with Indian bands. Wi-Fi connectivity is allowed, and the device itself can act as a hotspot. Bluetooth v4.0 is installed for better file sharing speed. For navigation purposes, GPS and GLONASS are provided.
The device is enabled with quick charge feature with which it can be charged upto 50℅ in very less time. The fingerprint sensor is added to the home button as an extra layer of security. Fast unlocking can be done with a fingerprint sensor.
Verdict
If one requires large space and has a habit of multi-tasking, this device will come handy. A high-quality camera and longer battery life are beneficial. The Oppo R9S price in India is said to range from 27k to 28k. The device is worth the price and one can definitely go for it.