If we go by the meaning of the term then Orthopaedic surgery meant correcting of musculoskeletal deformities in children. However an orthopaedic surgeon is an expert devoted to the proper diagnosis, treatment, prevention and rehabilitation of injuries and disorders and diseases of the body's musculoskeletal system which includes bones,joints,ligaments,muscles,nerves and tendons. One must be thinking what diseases or disorders does this kind of surgery treat , well they treat the abnormalities of the finger and toes, back pain, ruptured disks, sciatica, bone tumors , Cerebral palsy, osteoarthritis , rheumatoid arthritis and so on. Orthopaedic surgery is of various kinds and ranging from a crack or injury in the spinal cord to that of a fractured finger. Depending on the body part that has to be treated the cost of treatment varies.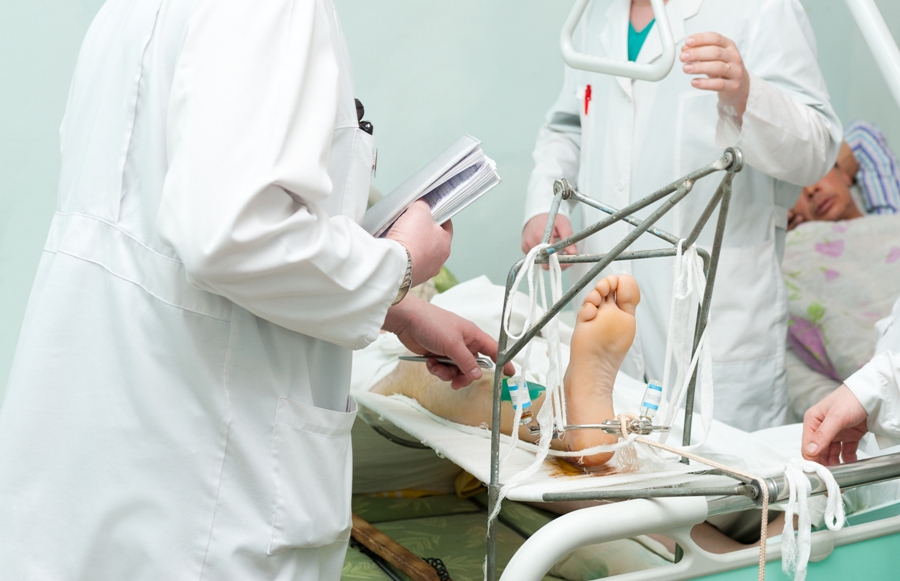 Orthopaedic Surgery in India
In India orthopaedic surgery varies from 6500INR to even a few lacks depending on the kind of fractures. Suppose if a patient is from Bangladesh or Nepal and wants to get a knee replacement done then it will cost something around 3-4lakhsINR, further if the patient is diabetic or have hypertension then the cost might increase as special techniques of operation needs to be  incorporated for treating patients with such conditions. Orthopaedic surgery cost in India Varies from hospital to hospital and also from package to package. One nursing home or hospital might charge 70000INR for treating spinal cord diseases the same might be 85000INR in another, another factor at work is the location of the nursing home. The demand basically decides the going up or down of costs in the various states of India.
 Stem Cell Treatment Procedure and Risks
Another new addition to the treatment of orthopaedic therapy is the stem cell treatment especially for treating arthritis patients. Arthritis can be really painful and troublesome therefore introducing sometime as the stem cell treatment where specific cell types are recognised that can create new cell in existing healthy tissues and helps in repairing tissues that had already been worn out or damaged due to osteoarthritis or rheumatoid arthritis. A very new kind of treatment tat has come to the forefront like a boon for patients with knee , ligament issues. Orthopaedic stem cell treatment cost in India ranges between 5-8lakhs INR approximately depending on the kind of tissue treatment or the plasma treatment needed by the patient. What is good about this kind of treatment is that once a patient's body goes through this whole process pf stem cell tissue treatment later on his or her newly introduced tissues can be used for treating other diseases. However, it should be kept in mind that these kind of diseases don't come risk free but bring with it a bag full of risks for instance the part operated might get a septic if not taken proper care before and after operation, the newly introduced cell might be short lived and can damage other existing cells in the body calling for more trouble. In case of a stem cell treatment in cancer there always remains a danger of the stem cell further aggravating the progress of the disease, uncontrolled growth of cell can worsen conditions than treating them. Thus anyone going for such a treatment should keep the external factors in mind. Stem cell treatments are still in their preliminary stage hence think wisely before choosing such a mode of treatment for you or your loved one.