We always realize the importance of something when it is lost. Well, it's a thought we all have pondered about at some point or the other. It's a human tendency that we don't realize the importance of what we have until it's gone!
The Story Unfolds…
It is good to have a data recovery software in our arsenal as it enables us to bring back our lost data. Undoubtedly, data is important as based on it, we derive information from it. It gives us an insight of the market segment, helps us to build business strategies, using statistics and visualization tools we come to valid conclusions.
We know the importance of data; however, we seldom know the importance of a data recovery software. The importance of a data recovery software is often overlooked as the majority of us believe that our data is safe; however, on a serious note, the probability of losing data is high more than ever.
I used to have the same notion but not anymore. Actually, it all started when I started working on my laptop and it unexpectedly stopped working. It indicated that the operating system crashed resulting in shut down of the laptop. My laptop's hard drive failed and with that, I lost all the critical data stored in it.
A majority of the data were official documents such as presentations, reports, excel files etc. For a moment, the thought of losing all the critical data made a chill run and down my spine. To ascertain whether the files are still in the hard drive, I restarted my laptop, and as luck would have it, they were missing.
In the quest to recover my lost files, I chose a professional data recovery software i.e. Stellar Phoenix Windows Data Recovery – Professional software and recovered all my photos.
After this incident, I realized the importance of a professional data recovery software and since then, I have made it a habit to regularly backup my files and to have a contingency plan as well.
What has happened to me can happen to you. Data loss can occur due to many reasons such as hard drive failures, bad sectors, accidental deletion, etc. to name a few, but whatever the reason is, you can easily recover your lost data through a professional data recovery software.
Figure illustrates the cause of data loss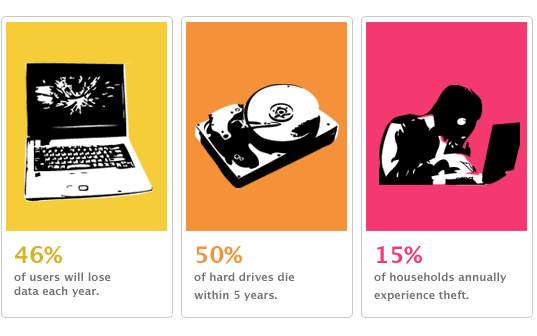 People using Data Recovery Software are at an advantage!
A professional data recovery software should be included in your backup strategy as  you could be the possible victim of a ransomware attack, or accidentally format the hard drive; therefore, to withstand such effects, you need to act quickly and that's when a professional data recovery software serves the purpose.
"The data which is inaccessible or is unintentionally deleted is not lost completely. It's just that the data is hidden from the operating system and can be recovered with the help of a professional data recovery software"
In case, when the system fails to boot, all you have to do is connect the hard drive to another system and run a data recovery software. Irrespective of the type of data you want to recover, be it documents, emails, photos, audio and video files, a professional data recovery software efficiently recovers all. Besides, a data recovery software is an efficient solution to recover files from formatted or corrupt partitions, inaccessible partitions, corrupt storage media, databases so on and so forth.
Under what situations do you need a professional data recovery software?
A Professional data recovery software comes into play when:
Your files and folders become inaccessible
Virus attack or Malware
Inaccessible or formatted partitions
Unexpected system shutdown
Accidental file deletion
Permanently deleting the files
Simply put, all the situations where you cannot access your data calls in for a data recovery software.
We live in a digital era where we carry our data with us, owing to the portable storage devices. With high storage capacities and faster transfer speeds, it is easy to store and share data on the go. Simply, plug in the device and access your data anytime.
You don't need to possess technical know-how to operate a data recovery software, as the interface is intuitive and user-friendly. Ease of usage is what makes a professional data recovery software an extraordinary option to recover lost or deleted data.
Conclusion
In simple terms, data is important in this digital era and any exploitation can result in the domino effect with dire consequences. To avoid that, we need a reliable backup system followed by a professional data recovery software to successfully recover our lost data.
The thing is that we often overlook the impact of data loss and fail to relate to the future consequences and see its long-term effects. Therefore, a data recovery software is pertinent to today's requirements.
Author Bio:
Data recovery expert at Stellar Data Recovery, recovering data since 1993. Playing around with hard drives, Windows OS issues and suggesting fixes is among the major activities I love. Share my knowledge and expertise over different media channels from time to time or as soon as find a new one.