We all want to make that dream home we can live for our lifetime. Home is where not just we spend time but we make our memories too. A dream home will be incomplete without a dream bathroom. Bathroom is the only corner in your house where you break your inhibitions and relax for a while.
In the following write up, we are going show you paths to reach your dream bathroom destination. Follow these handy steps and built your dream bathroom.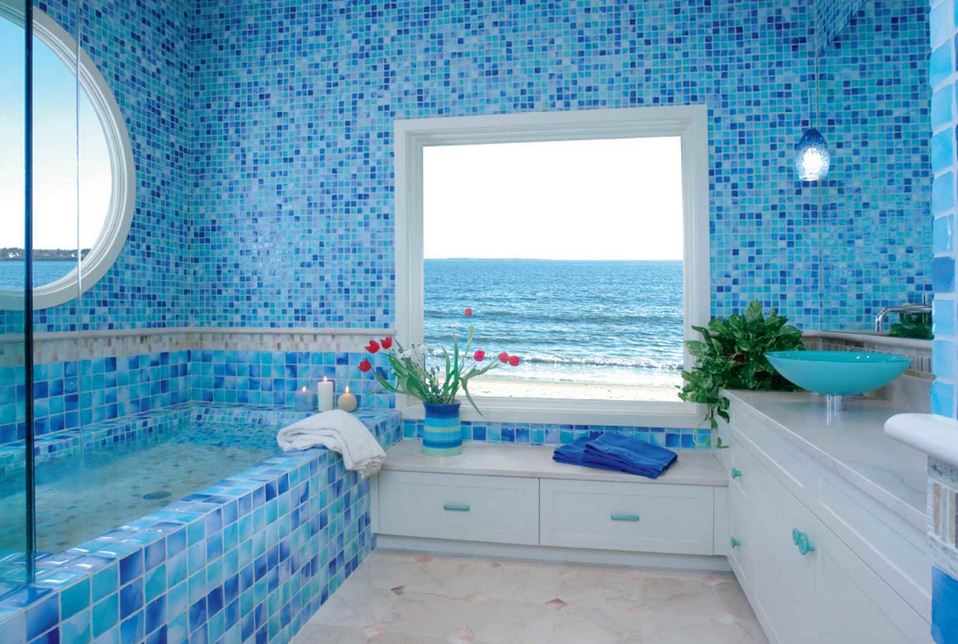 Think Functionality
Bathroom and kitchen are the two tricky areas of your home. You may have liked the idea the way your neighbour had designed their bathroom but never follow the design of anyone else as this may disturb the functionality of your own bathroom. First you have to think over the things that you are going do in your bathroom. Then design accordingly. If your bathroom is not functional, everyone is going to suffer.
Utilise Space Wisely
Like others, your home is not free from space-crunch problem and not even your bathroom. Take a deep look at the bathroom area before placing the shower, tub, toilet and wash basin. You have to plan very wisely that should include all essential bathroom items without making the space clumsy. Thumb rule of bathroom designing is, the objects often used should be closest at hand.
Make It Relaxing
Bathroom is another relaxing corner of your home apart from the couch and the bedroom. So while planning on what to put in and what not to, try to add some objects that make you feel happy and relaxed. You can put a little seat beside the tub or into the shower to ponder over things that you love to.
Choose a Theme
You can choose a theme for your bathroom after deciding on what you want to feel like while using the space. You can choose a formal theme if it is going to be used by the guests. Formal theme goes well with light pastel colours. If your bathroom is just your personal space then go for a casual theme which can be anything from dark colours, motifs to light shades. You can use unconventional prints that blend with your mood naturally.
Choose Wall and Surface Tiles
Choosing right tiles for your bathroom floor and wall is a daunting task indeed. You should know the qualities as well as drawbacks of each material. A polished floor will look good but gets slippery quickly. Natural floors are slip-resistant but accumulate dirt. For variety of bathroom tiles, you can go through the website of PlumbTile. You can check out their cosmic collection of wall and floor tiles by clicking the link porcelanosa prices.
Play With Fixtures
Plumbing fixtures are indeed the jewel of your bathroom. You can change the overall look of the space with some stylish and good bathroom fittings. Today it is not hard to try your hand on plenty of fixture styles available in the market. At zucchetti faucets, you will find hundreds of option for bathroom fixtures. Don't forget to place lights in a way that can light up the space without leaving anything in dark.