Everybody craves for getting a toned and fit body. People who have gained weight because of their long sitting routines or poor eating habits wish to flaunt their toned bodies at some point of time. After all, who doesn't want to have that chiseled body with balanced weight? In the hustle and bustle where people cannot spare special time for physical activities and find it hard to follow a strict diet chart, here are a few tips that can help in losing weight steadily.
Reduce the consumption of sugary products
Our meals don't get completed until we enjoy a tempting dessert or sweet dish. Having sugary food items or drinks regularly can cause weight gain. Not only desserts, you can find excessive sugar in various canned products too. For achieving that lean body, you should start reducing your sugar intakes to the maximum. Avoid consuming them as much as possible, and if your taste buds cannot manage without sugary intakes, consume your favourite sugar loaded product in lesser quantity. Instead of having canned foods, go for frozen foods those are accompanied with zero or low sugar.
Consume water with lemon
For staying healthy, it is necessary to keep our bodies hydrated all day long. To keep up your fitness game to the next level, you can add lemon slices in water. For encountering fast results, opt for drinking 3 liters of water on daily basis. So, all the ladies and gentlemen who were searching for the magical weight loss tip know how to achieve results instantly. It helps in shedding around 100 extra calories on an average. Just cleanse your bodies with this handy tip and see amazing results for your overall health.
Replace your lunch with salads
Do you play hide-n-seek with salads often? If yes, then you need to ditch this unhealthy habit right now. For seeing drastic changes in your body size, show some love for salads. Leave the idea of having full-fledged lunch and instead, eat lots of salads. Include any of your favourite veggies like broccoli, carrots, tomatoes, etc. and the people who love non-vegetarian food to the moon and back can include their dearest item for making it more tempting. By having salads in lunch, you can show loads of love to your body. It would receive nutrients it had always missed and you will be on your path of coming back in shape.
Rely more on vegetable juices
Fruit juices are good for health, but vegetable juices are even better! You can put a full stop on craving for food with veggie juices. Pick your choice vegetable, juice it up and drink instantly for getting maximum benefits. Fresh vegetable juices give you energy and improve your metabolism. By making it your healthy daily regime, you can reduce your dependence on sugary food products. And if you embrace salty food products a little more, easy-to-make veggie juices will help controlling it too.
Invest in 5-pound weights
Do you find it hard to devote some special time for gyming or exercising? Do effortless workout anytime with 5-pound weights. No matter where you are, just keep them with you and do bicep curls and tricep pulls without any hassles. The art of strength training helps in developing lean body muscles which further promote weight loss. Welcome fitness in your life by using these weights optimally.
Control your cravings with nuts
Nuts such as cashews, almonds and walnuts will never make you feel hungry. You are hungry and cannot find anything in your refrigerator! This is the situation most of us usually experience. It's not necessary that you have to eat something really heavy to calm down your cravings. Just eat some almonds, cashews and walnuts for getting that full feel and your sugar intake will automatically stay in control. If you travel often, keeping handful of nuts in your carry bag will save you from being hungry all of a sudden.
Go for health supplements
Sometimes, you can lose unwanted fats and calories with healthy yet delicious supplements too. Target your fatty areas and invest in supplements accordingly.
Talking about the best online stores that offer effective weight loss products and supplements, predatornutrition.com deserves a special mention indeed. From diet foods and drinks to green tea supplements, this online retailer has a lot to offer for fitness freaks.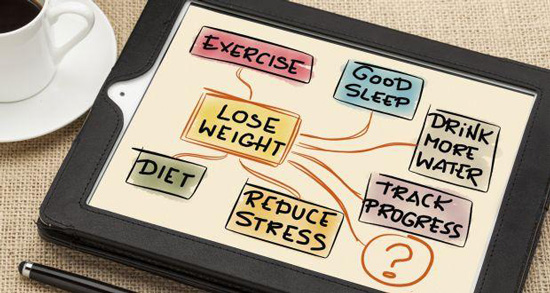 Eat Greek Yogurt
Yogurts are delicious but their sugar levels add more mass to your body. That's why researchers ask to consume Greek Yogurt instead of the normal one. It contains large quantities of protein, less fats and negligible amount of sugar. Give treat to your taste buds by adding your preferred fruits in it. This will certainly maintain your energy levels and won't let you gain extra pounds as well.
Walk!
Find some time for yourself and refresh your mind and body with this easy activity called 'walking'. People who have sitting jobs are more likely to gain weight. For coping up with such monotonous and poor lifestyle, you should walk and walk more. In the hi-tech era, we have various gadgets to keep records of our daily activities, be it walking, running or sleeping. Set your standards of walking and take them a notch up every time you achieve them.
Plan your fitness goals and implement them without waiting for the right moment. You don't need a reason to stay fit, and if you follow the above tips, you will certainly ace your health objectives.