Coming into the final weekend of English Premier League action(here you can get your tickets), the dust has already settled atop the table, with the top four spots cemented, and a champion already crowned.
Jose Mourinho has coached Chelsea through a stellar campaign, and the Blues will be heading home with the Premier League crown this season, leading second-place Manchester City by eight points with just one match left to play. After Man City come third-place Arsenal, followed by fourth-place Manchester United. Liverpool in fifth trail Man United by seven points, and have no chance to challenge for a Champions League spot last season.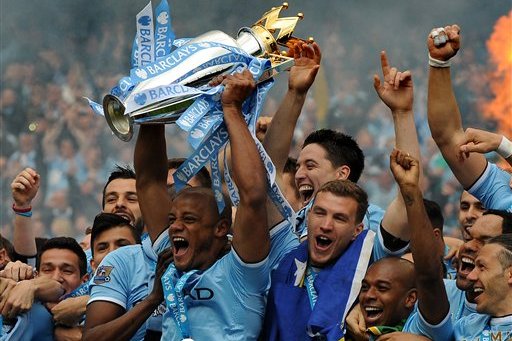 Avoiding Relegation
The real battle this weekend is going on at the bottom of the EPL table. With the Champions League spots already locked in, all eyes will be on Newcastle and Hull City, as they scrap to avoid relegation to the Football League Championship. Both sides have everything to play for this weekend, which should make for some very entertaining matches.
Newcastle holds a two point edge over Hull City coming into the final match of the season, but Hull City leads Newcastle in the goal differential department to the tune of seven goals. That means Hull City is still very much alive in the Premier League coming into the finale, but must secure a win in order to keep their hopes of staving off relegation alive.
Hull City will be playing host to Manchester United this weekend. The Red Devils are the far superior side, but have almost nothing to play for, other than respect for the game. Man United easily handled Hull City at home, 3-0 in November. But you can be sure it won't be so simple this time. KC Stadium will be a raucous environment, and City will be giving it their all as they attempt to stay in the league. Expect a bit of a chippy match, with Man United's motivation level being the determining factor. In the end, I think Hull City's efforts will come up just short in a draw.
Meanwhile, Newcastle will play host to a decent West Ham side, another that has virtually nothing to play for. Newcastle fell to West Ham 1-0 in November, on the same day Hull City lost to Man United. But again, motivation level for the visiting Hammers could play a key role in this fixture. St James' Park will be packed to the rafters, as Newcastle can ensure their place in next season's EPL by beating West Ham on Sunday.
A draw or loss may still be good enough as well, if Hull City fails to beat Man United. Both matches take place simultaneously however, so Newcastle has no chance to rest, and must play for the win. Playing a West Ham side that has dropped their previous two matches and has nothing to motivate them other than a vengeful desire to knock United down a league, expect the Magpies to get the win at home, and stave off relegation.
FA Cup Final
Following this weekend's action will be the final English match of the season; the FA Cup Final. In this year's clash for the cup it's Arsenal versus Aston Villa.
The Gunners are looking to defend their FA Cup championship from last season, but it won't be the easiest task against an Aston Villa side that just secured EPL survival last weekend. Villa came from behind to beat Liverpool, 2-1 in the FA Cup semifinal, while Arsenal bested Manchester United, 2-1 as well.
Despite their recent scrappy form, Aston Villa come into the match as heavy underdogs, with most expecting the Champions League side Gunners to walk all over them. It's hard to argue with them. Arsenal is the far superior side, and should stroll to their second consecutive FA Cup championship.