One of the important things to look at during a kitchen remodel is the lighting. You don't just have to consider the ceiling fixtures carefully but should also be looking at cabinet fixtures. There are lots of homeowners who may not even think about illuminating cupboards since they're a functional component of kitchens. They can also add a lot of value to a home since they're ambient and a functional component of kitchens. They also make it simpler to see in the dark without turning on overhead fixtures and makes it easier to clean those spaces.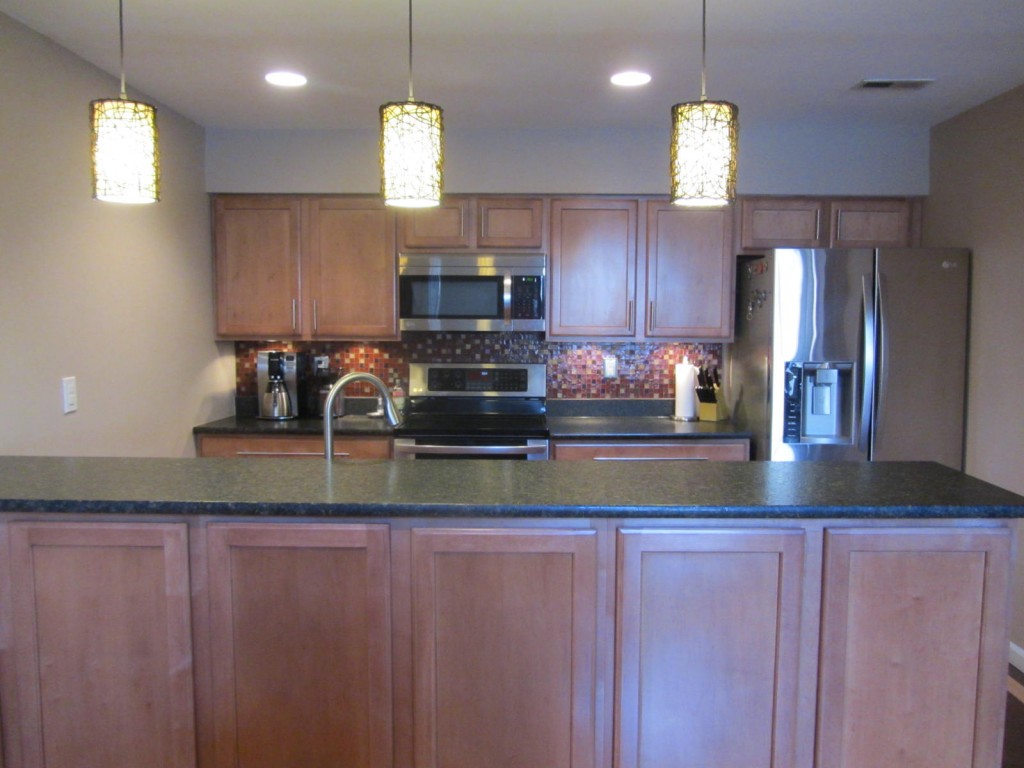 Here are some ideas for you to consider when it comes to the cabinet lighting for your kitchen:
Under cabinet lighting
The installation of under cabinet lighting is an important aspect of a kitchen remodel. This feature adds a useful advantage to the room and is visually appealing too. It provides an ambient, soft feel and also makes tasks easier. For example, you will find it easier to read recipes with such an installation. It can be accomplished with single or a string of lights installed under the upper cupboards. Another option to consider would be bars of bulbs. They tend to provide the maximum illumination.
Another important aspect to remember when installing this fixture is to ensure it isn't visible. The lights themselves aren't too attractive. You should consider LED bulbs too since they are more energy efficient and brighter. A dimmer switch is a fun option too.
Interior cabinet lighting
One more option you can consider is illuminating the insides of cupboards. This is very common for cupboards with glass front doors since they usually serve as a storage space where you can display special or commemorative dishes. But it can even serve a practical purpose, as the insides of these storage spaces are usually quite dark and may even be difficult to maintain. Light bulbs make finding and arranging items easier. This can also be done with string or individual lights just like with the under cabinet lighting. Make sure you get an electrician or contractor to install a switch too so that you can easily turn it on or off.
Base lighting
Base cabinets are usually overlooked and not considered to need any lighting. But, many homeowners have found it to be beneficial, especially during late night trips to the kitchen. Long strings of LED lights could be installed under the lower lip of the base cupboards. If needed, they can also be placed on sensors so they come on only when someone enters the room.
Conclusion
When you are choosing lighting, ensure you completely understand what's involved in the installation. Some homeowners may choose their own cabinet lighting during a remodel, but it's always better to consult contractors in order to ensure they're placed correctly and installed safely.