With so many new apps and games hitting the Google Play Store every day, it's literally impossible to keep track of all without spending your whole life starring at your phone's screen. Luckily, you don't have to, and you don't have to miss the awesome ones either, because we're here to help: we did the browsing for you, and came up with a list that brings together only the best of the best. So, if you're looking for the best new Android apps and games that are recently launched, you're in the right place – check out our list below.
94%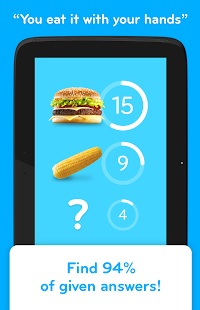 With 94% awesomeness (hey, they had to leave some for the rest of the world), 94% is a game that's guaranteed to stick to you. The game is fairly simple: you're presented with a question or a statement that requires an answer, the objective being coming up with 94% of the answers that were given by other players. For example, if you're given "Things you find in a pencil case", your goal is to list as many common things you usually find in a pencil case as possible. In case you're having trouble finding all the right answers, you can opt for various help options, but you'll lose coins and thus rank lower.
ShieldMyTeen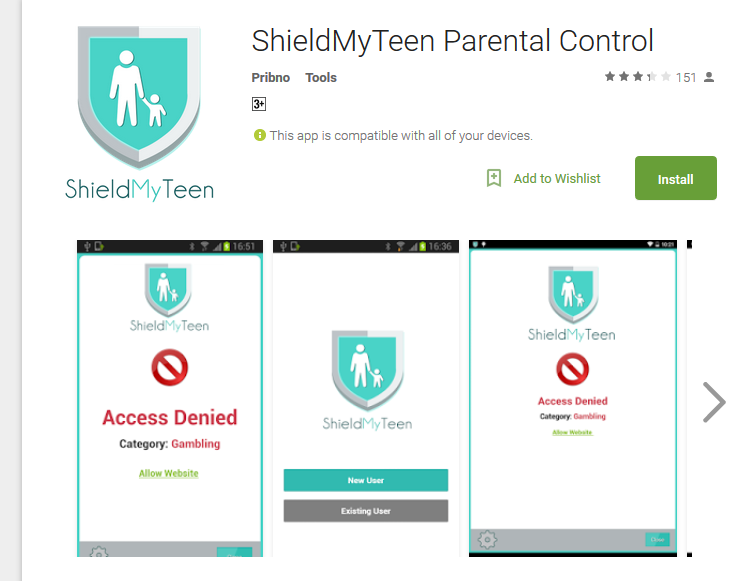 All the horror stories that you've heard about the internet and how it has the potential to ruin lives, well, they're true. The threat level is so high in the streets of cyberspace that allowing teens (especially the curious, reckless and rebellious ones) to freely roam them would be nothing short of a grave mistake. Fortunately, parental control apps are there to save the day, and no app does the job better than ShieldMyTeen. In all fairness, its arsenal isn't filled with fancy state-of-the-art features, but the one thing that it does do, i.e. internet filtering, it does it exceptionally well. Using a smart category-based blocking system, it can restrict access to all those sites that you don't want your youngsters to be exploring. Even the likes of Facebook and YouTube can be block, thus keeping teens from wasting too much of their precious time on them. It would hardly be a stretch to call the parental control app an absolute essential.
Gallery Doctor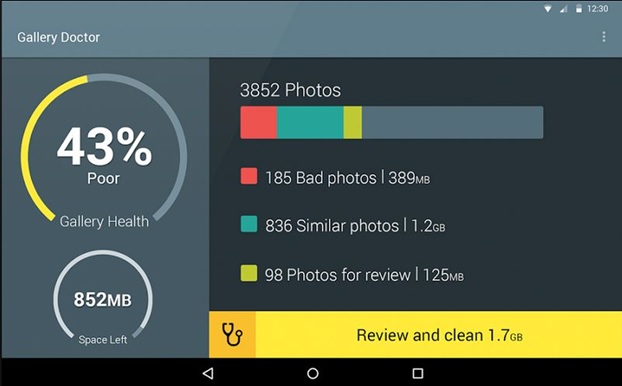 If you're a photo-maniac, Gallery Doctor is an absolute must-have app to de-clutter your image gallery. The aim of the app is to detect duplicate photos or photos you may not want anymore, and it does a fairly good job at it too. Aside from helping you get rid of those countless selfies (nobody gets it right the first time – fact), the app will also scan for blurry or shaken photos, photos that are dark, and even ones that may be considered boring. The last feature works by using a community-enhanced algorithm which you can contribute to yourself by simply reviewing some of your photos and marking them appropriately; your selections will then be processed and used to determine if other photos are worth keeping or not – pretty neat.
Minimalis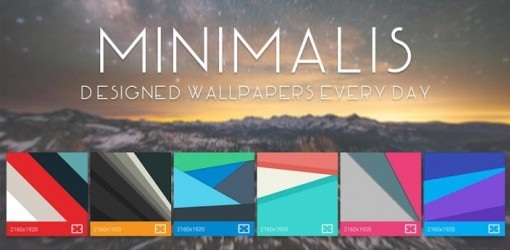 Keeping your smartphone stylish doesn't necessarily imply long sessions of wallpaper-hunting. Thanks to Minimalis, you can have access to a large database of wallpapers with just a few taps. The wallpapers are categorized, and can be saved to your smartphone or used directly from within the app. What's great about Minimalis is that it puts a heavy emphasis on quality, so all the available wallpapers are of QHD quality. You can also crop and adjust the wallpaper directly from within the app, and also have the app cycle through wallpapers.
Infinit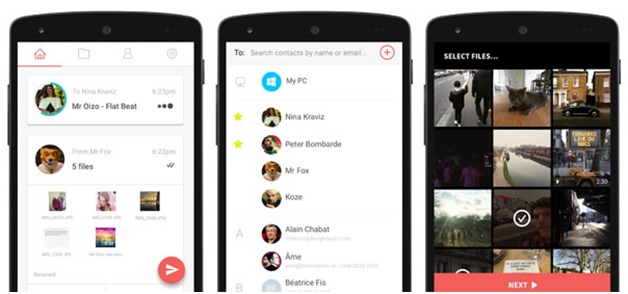 Infinit is a great file-transfer solution. Sure, there are plenty of apps out there that do pretty much the same thing, including cloud storage services such as Dropbox or Google Drive, so what sets Infinit apart from the crowd, you might ask? The answer is simple: it's smarter than other apps, and adapts to the specific usage scenario. For example, if you're transferring a file between two devices that are on the same networks, Infinit creates a direct peer-to-peer connection between the devices, resulting in far greater speeds than other file-transfer services. Considering the fact that most modern phones can record videos at Full HD resolutions or even higher, resulting in fairly large files, you don't want to wait hours for a video clip to reach your friends' phones, do you?
ZigZag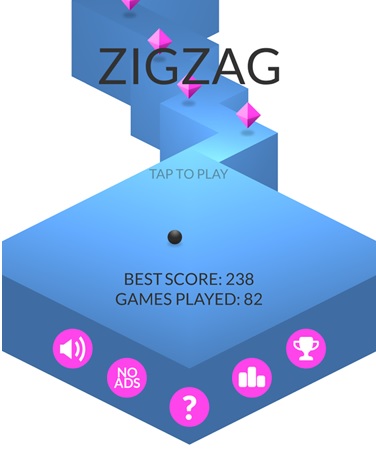 Games that put your tapping speed to the test are not new, but that doesn't mean they can't be entertaining, and ZigZag is the perfect example. ZigZag is simple to play: you're in control of a small ball, and your goal is to guide it on a zigzag-shaped path without falling off, and with each tap changing the direction of the ball, this can prove to be quite difficult at some point. Nevertheless, it's a fun game, and it's guaranteed to keep you busy for a while.
Do you want to know more? Visit: Dirt Bike Games 365!