Meta Description: Find out how to create a Motion Graphics Template in Adobe After Effect and how it can benefit your work.
Introduction
All videos development magic you see on televisions, on the big screens, and on online videos platforms don't just happen by chance. The motion graphics that improve those footages – whether it is a text or a lower-third overlay, a cartoonish facial expression a character or a 3D imagery – is the work of a skilled and experienced editor and designer.
If you are a video designer, editor, or even want to get into this industry or already works in it, this article introduces you to one of the must know topics in this industry; the Adobe After Effects and Motion Graphics Templates (Mogrt)
Adobe After Effects and Motion Graphics Templates (Mogrt)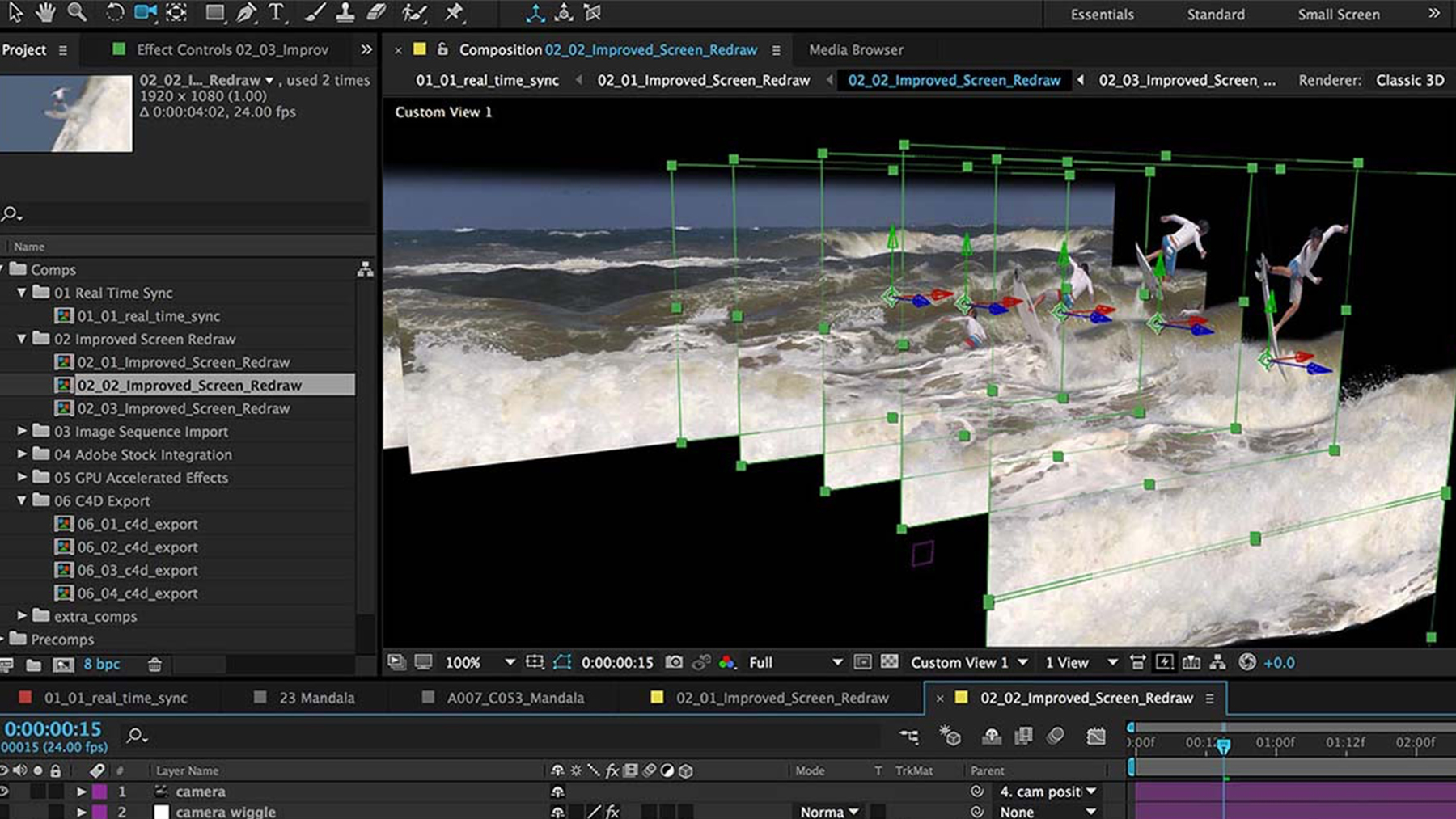 Adobe After Effects is the standard tool that allows you to add visual effects and graphics in post-production so that your editor doesn't have to worry about using elements like text animators or understands how to control pre-compositions to produce high-quality motion graphics.
Today, this collaborative process has even become easier, thanks to these amazing Motion Graphics Templates. With these innovative, customizable, and flexible templates, you can create powerful, editable motion graphics that allow your editor to effect changes to everything from the color and text to the position and layout of titles, animated graphics, and more.
Mogrt is making it easier for you to take advantage of the superb, creative abilities that Adobe After Effects offers and presenting the necessary elements directly inside to modify the design directly, enabling you to harness your own creativity and create something truly engaging and unique on the screen.
Difference between Adobe After Effects and Mogrts
Are Adobe After Effects the same as mogrts? Nope! Mogrts are new types of files that enable motion designers working in Adobe to summarize a complicated After Effects project into a single file with easy controls that can be used in Premiere Pro. You don't need to open the Effects to work with mogrt files in your project.  
Creating Motion Graphics Templates
It is very easy to develop Motion Graphics Templates from your composition/work in After Effects. Here are the steps to follow:
In After Effects, click "Essential Graphics" and choose the composition you wish to form a template for – from the drop-down menu.

Open "Solo Supported Properties", then drag it into Essential Graphics and give it a new name to make it easier for the individual using your mogrt to understand what every item does – even better if it is you.

Next, use the "Set Poster Frame" icon to set the poster frame as your current position in the timeline – wherever your play head or CTI is positioned.

Finally, click "Export Motion Graphics Template" and save your template locally on a disk or to a Creative Cloud Library.
Quick Tip: If you save your templates on the Essential Graphics folder on your machine, they will show up automatically in Adopt After Effect's Essential Graphics panel.
What to Include in Your Motion Graphics Templates
All things that can be controlled by a color picker, text filed, checkbox, or slider can be added as editable elements in a mogrt. Additionally, you can add comments, either as instructions for your colleagues or notes to yourself.
If you wish to get fancy, you may hook up check-boxes or sliders to your faces and use that as a method of switching between different backgrounds and animations within your Motion Graphics Template.    
Merging the Visual and Technical
The designer of the latest After Effects Motion Graphics Templates, EJ Hassenfratz, says that one the best features of this technology is the integration between Adopt After Effects and Motion Graphics Templates, and this prevents you from having to run between these applications during the post-development process.
Every template can be dragged from into a sequence in Adopt After Effects from the Essential Graphics Panel's button. Adopt After Effects also ships with hundreds of Motion Graphics Templates that you can choose as the base for forming your won motion graphics.
Hassenfratz continues to state that these templates enable the best integration between two adobe systems. Creating controls and building designs in After effects and having the ability to change those controls in Adopt or even 3D text will help you speed up your work. With that, the collaboration between the designer and editor is enhanced, making the job easier and faster to complete.
Conclusion
Motion Graphics Templates are great additions to the post-development workflow that offer you a way to provide better control and flexibility to your editor to easily change and iterate motion designs to ensure the approved corporate hues are retained or your brand's identity s intact. You can set up different controls like text and color that have built-in constraints, which enable other designers to streamline complicated tasks.
Lisa Brown
works at Cheap Transcription Services. Also she is found of webdesign. She's specialized on writing useful articles for beginner designers  and people who want to improve their skills. Her hobby is reading, travelling and blogging. Lisa`s life motto is "Never stop learning, because life never stops teaching".