Recently, in 2017 Ram Nath Kovind was elected as the 14th President of India after Pranab Mukherjee. Here is the list of first five Presidents of India along with tenure and some details about them.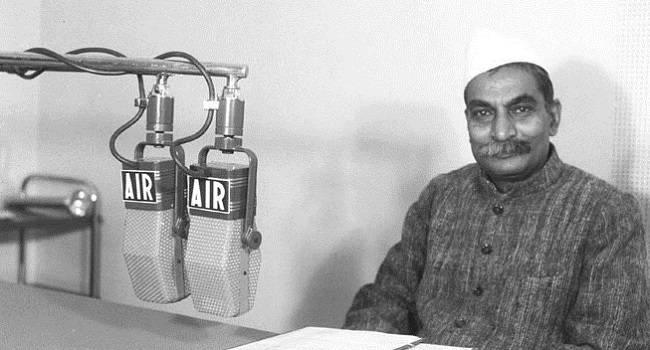 Rajendra Prasad (26 January 1950 to 12 May 1962): Rajendra Prasad is the first president of republic India. As all know that Rajendra Prasad is a famous freedom fighter and plays a leading role in Quit India Movement. He was the only president who served two terms on this post. In 1956, Rajendra Prasad was again elected for the post of President of India. He belongs to Indian National Congress political party.
Sarvepalli Radhakrishnan (14 May 1962 to 13 May 1967): Sarvepalli Radhakrishnan is the second president of India. By profession Sarvepalli Radhakrishnan is a teacher and a philosopher. He is also a Bharat Ratna award holder in 1954. As a teacher, main motive of Radhakrishnan is always to improve the educational structure of India and during his time period, the overall academics of India boosts up at a very high rate. He is an independent candidate and does not belong to any political party.
Zakir Hussain (13 May 1967 to 3 May 1969): Zakir Hussain is the first Muslim president and third president of India. Zakir Hussain was the co-founder of Jamia Millia Islamia University of Delhi and the vice-chancellor of Aligarh Muslim University. Zakir Hussain is also a Bharat Ratan award holder and got the award in 1963. He is also an independent candidate and does not belong to any of the political party. He dies while working in the office.
V V Giri (Acting President)  (In office – 3 May 1969 to 20 July 1969): Varahagiri Venkata Giri is acting president after the demise of Zakir Hussain. He worked in the office for few months and then resigned to get elected for the next president elections.
Muhammad Hidayatullah (Acting President) (In office – 20 July 1969 to 24 August 1969): After the resignation of VV Giri, Muhammad Hidayatullah was elected as the acting president for the remaining period. He also worked as Chief Justice of India from 1968 to 1980 and gained a huge popularity and reputation for the work.
V V Giri (24 August 1969 to 24 August 1974): Before becoming the 4th president of India, V V Giri also served as the vice-president, high commissioner to Ceylon, governor of Uttar Pradesh, governor of Karnataka and governor of Kerala. Varahagiri Venkata Giri is an independent candidate.
Fakhruddin Ali Ahmed (24 August 1974 to 11 February 1977) : According to the reports, he is the most controversial president of India. During his tenure, the state of emergency had been declared. Moreover, he also curbed the freedom of press and resigned the office on 11 February 1977. He belongs to Indian National Congress party. If anyone wants to contact the current president of India, they can talk to the staff member of the president office at President of India Contact Address.
On 25 July 2017, Ram Nath Kovind was elected as the 14th President of India. Before this, he also worked on the post of governor of Bihar state and by profession he is a lawyer. He is the second dalit president of India and is also a member of Rajya Sabha and Parliament. He belongs to Bhartiya Janata Party. For more details related to the president contact the official staff members at President of India office address.