Healthcare uniforms offer every workplace a tinge of professionalism and authority. These uniforms help you and your employees sustain a code of professionalism that cannot be overstated. Every industry has its own definition of what is considered professional. While some workplaces are more casual, allowing their employees to wear everyday clothing, others impose stricter regulations. When you work in the healthcare industry, it is critical that you are both comfortable and professional. Given that you must interact with a high volume of customers, clients or patients, it is clear that your professional attire must meet the unique demands of your workplace.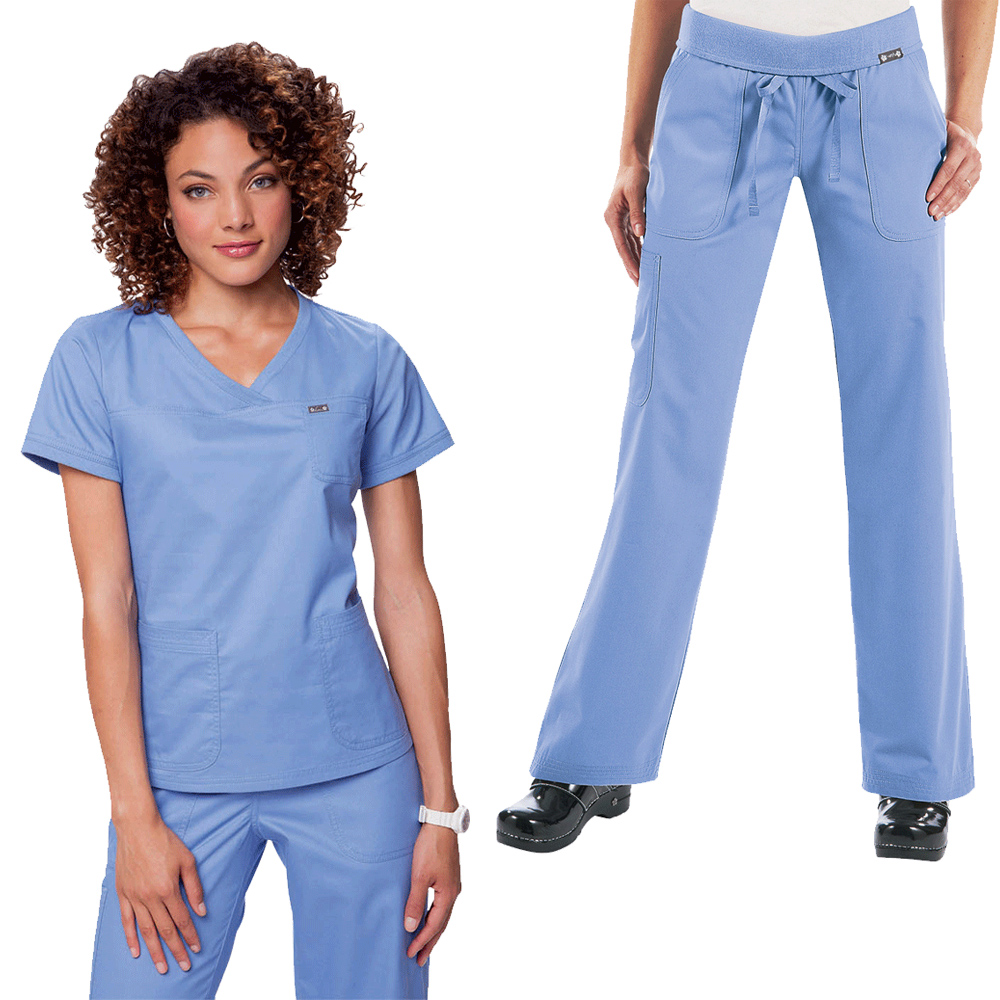 Shirts
There are many uniform shirt options available in the healthcare field. Furthermore, you may choose to have the uniform customised to your unique business goals or workplace. The shirt is the single most important facet of your uniform because it establishes the precedent for your professional look. With this said, if you are currently in the process of choosing the right shirt for your uniform, there are a number of different styles with which you can experiment.
Some uniform tops combine the best of both worlds. They are designed to be active tops when, in fact, they are actually collared shirts. These types of shirts are perfect for an environment with heavy interpersonal contact. There are also collared shirts with a more tailored appeal that still enable you to be active in a highly demanding environment.
Of course, if you are a highly respected professional in your field, then there are shirts designed to present you in as professionally in a manner as possible. These tailored, healthcare career shirts can help present you in the best light amid your client and co-workers, as well. You have the option of wearing these shirts with or without the tie.
Pants and Skirts
What would your healthcare workplace be without that appropriate pants and skirts to wear? People in the healthcare industry need to take note of a few key factors before putting on their career attire. The first factor you should consider is the type of cut the pant has. If you are going to work in one of your Healthcare uniforms, you have to be very comfortable in what you are wearing.
If you are a woman, it is very critical that you select a pair of pants for your uniform that adequately suits your unique body type. For example, if you have a pear shaped or hour glass body, then a long, bootcut pant will surely flatter your silhouette. If you choose a skirt over pants, but still wish to retain your professional semblance, then you should consider wearing a long pencil skirt, instead. Accordingly, if you require a slim fit, then a skinny pant will prove suitable for the workplace. For men, the best formal pant for your healthcare job is a flat front pant or a pleat flat front pant.
As a tip, choose a pair of pants for your health care uniforms that offers a sleek fit and a clean silhouette. Begin confident in your skin is the key to being productive at work.