There is nothing more disheartening than finding out yourself to be sued under a patent infringement litigation. This is damaging for both yours as well as your business reputation that you have earned by your years of hard work and dedication. The main question of every victim who has been falsely accused under this case is "how to deal with it."
To handle this case effectively, you need to have a strong action plan and in-depth knowledge of the entire lawsuit. The assistance of a reliable and specialized attorney would also be valuable in helping you come out unblemished and innocent.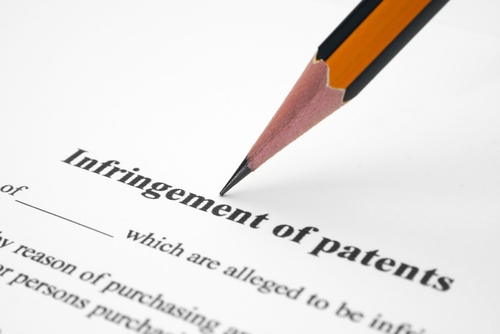 Gather evidence to prove your innocence
When you receive a legal notice of infringing someone else's patent, then all you have to do is to prove your innocence. There are two ways to do it.
• Either you can challenge the claim of that person and prove that you have not done anything to infringe their patent or
• challenge the authenticity of the patent of the accuser and prove its invalidity from the beginning.
Make arrangement for a licensing deal
If you fail to establish your innocence, then there is one more method that you can use. This is by arranging a licensing deal. This deal will permit you to use the patented technology to manufacture as well as sell your own products and services. Basically, there are 2 types of licenses: one is exclusive and other one is non-exclusive.
In an exclusive license, only you can use the patented technology. In a "non-exclusive" license, you are completely safe from all kinds of allegations of infringement. The patent owner, in this case, can license their "intellectual property" to any other individuals or company.
Go for the trial
This is the last resort. You should get help of a good lawyer to represent your case. Here the lawyer gathers all the required evidence and prepares your case in a way to prove that all the accusations were false. On winning the case, the court provides compensation for the damages that could have happened to your business during this period.
Take help of a competent attorney
The most important question is to find the right attorney for a case? Selection of a right lawyer requires a good amount of research. Before hiring one, it is required that you check whether they are qualified and competent to provide the desired services.
Intellectual property infringement attorneys are experts who work in a team to resolve their client's cases on a priority basis. They do not charge fees from their client unless and until they successfully obtain a court order.
Conclusion
Understanding the cause of you being sued under the lawsuit and the motive of the patentee would help you a great deal in forming the strategy. There is a lot of effort that has to be done on your part. A right selection of patent infringement attorney would assist you in saving you from the clutches of the lawsuit.