Synthetic or artificial turf is often thought out as a product that's only for sports arenas or stadiums, which is entirely a misconception. Synthetic grass can do much more than that. Its convenience and versatility make it easy for most homeowners to incorporate it into their home projects.
With its many outstanding features, such as water conservation, low maintenance, and allure, many people are turning to synthetic turf for commercial and residential properties alike. As such, homeowners can buy and install synthetic lawns to improve and beautify the overall functionality of their home.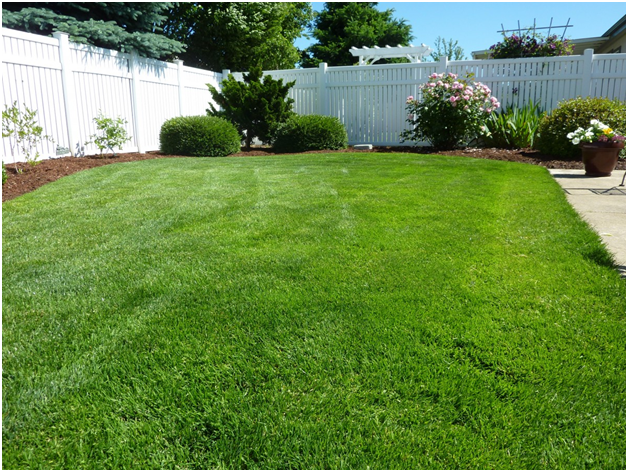 Are you planning to install synthetic turf on your property? For a little help, check out the list below about some of the creative ways that you can install artificial grass in your home.
For Small Backyards
Homeowners who have a small yard can take advantage of synthetic grass to create one. If you want to build your little backyard paradise, then opt to cover a portion or all of your deck or patio with synthetic turf.
Make sure that you cut it accurately so that it'll fit your space accordingly and will require little to no maintenance once installed. It's very easy to clean and tend to, and the best thing about it is it's as low-cost as any regular types of carpeting.
With an artificial grass lawn, you can have the allure of a well-maintained lawn without even exerting much effort or work. So, if you have little to no yard at all, install artificial turf. You only need to sit back and relax while seeing your lawn continues to look amazing.
For Landscaping
An artificial grass lawn is also perfect for landscaping, specifically in creating pathways or passageways that directs you straight to your gardens. It's also ideal for creating or defining areas for your tables and chairs in an isolated spot.
Ideally, you can cut the synthetic turf into thin pieces for a curved or linear path. On the other hand, you can use circles or squares to create standing areas and stepping stones. Or you can cut different shapes to build pads for bird baths or statues. An artificial grass lawn is perfect for creating outlines and borders for different, odd-shaped landscaped areas.
For Recreational Areas
Synthetic turf comes in different colors and lengths, which makes it even more ideal for designs and patterns, especially in your recreational areas. You can opt to have it in the form of play areas or game boards.
For example, chess boards, tic-tac-toe diagrams, bocce ball courts, and many more. But keep in mind that it'll be much easier to create these designs if your lawn is huge enough to fit them. Kids and even adults can have fun and enjoy their play time when you have a spacious lawn to cover with synthetic turf. You'll undoubtedly create a one-of-a-kind play area.
Aside from that, installing artificial turf can also lessen the risk of getting stained knees, scraped elbows, and mud all over you, especially your kids. When kids have their play time, it's almost impossible to stay neat and fresh.
That is why synthetic turf is perfect for recreational areas. It's weather resistant, durable, and can resist even the lumpiest kids. Plus, there are no harsh chemicals such as weed killers and fertilizers in it, so kids and even your pets are safe.
For Seating
Do you want the look and feel of having natural grass? Well, you can certainly do that by cutting small strips of synthetic turf to create seat cushions for both picnic tables and lawn furniture. You can even use it to cover small tables and benches.
Know that artificial turf is very durable, rest assured that it'll last for a long time. So, wherever you decide to place it, it'll remain vibrant and green, even without any upkeep, except for an intermittent brushing or fluffing.
For Carpeting
You can also use synthetic turf as carpeting, whether for indoor or outdoor basements and areas. It's very much easy to clean which you can even vacuum just like a regular pile of the carpet.
Synthetic carpet offers you a distinct texture and feels, most especially when you use it in your basements. You can even install it around your hot tubs or swimming pools, creating a non-slip surface. Thus, avoiding any unnecessary accidents such as slipping on a slick cement.
Furthermore, you can even do throw rugs out of a synthetic turf for which you can place in your bedroom or your kid's room. So, if you want a taste and feel of the outdoors, synthetic turf will or can provide you that.
Takeaway
Indeed, synthetic turf has a lot to offer. You can use it for landscaping, carpeting, seating, recreational areas, and patio yards. And because of its sturdiness over time, it can withstand even the highest traffic areas in your home.
If you're planning to buy one, you can order synthetic turf in any online stores such as G Store. It's very much easy to clean and will undoubtedly hold onto its natural texture and feel by fluffing or brushing.