There are a number of options available to industrious homeowners as far as home remodels are concerned. There are some improvements which will help increase the value of a property while others will help make the time that is spent indoors more convenient and enjoyable. The most popular of projects usually involve the bathroom. But there are some other trends which are gaining popularity and helping create unique spaces in the home. They are making homes more personal, functional and energy-efficient. Let's take a look at a few of them: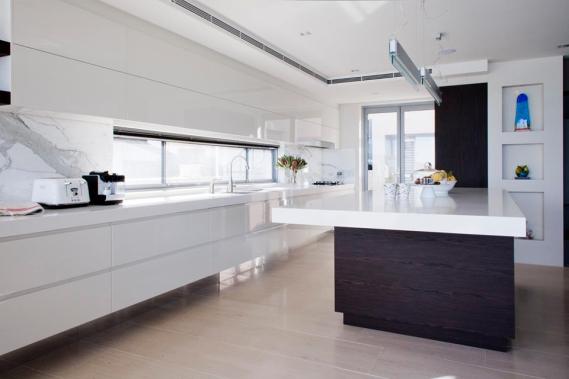 Attic bedrooms
There are a number of reasons why they are becoming such popular additions for a home. They use existing space and can create a new room without the need to expand the home's footprint. They will help increase the value of a property by quite a bit as long as the design and construction work has been taken care of by professionals. The bedrooms also offer additional usable space. The extra bedroom could be used for growing children who want a room of their own. It could also be used as a space for guests or families who are visiting during the holidays. An attic will usually have sufficient space to allow some unique interiors and creative designs. A professionally designed attic bedroom will be cozy, useful and comfortable even if it isn't used too often.
Customized remodeling
Some popular renovations may not actually be able to fit into a single category. There are a number of homeowners who have now started planning changes or additions to various rooms in order to include small conveniences in each of them. Some good examples of this are hidden ports and outlets. These make it possible for rooms to maintain their traditional appearance even though there are electrical outlets and network jacks in the walls. Designers are now seeing a lot of requests for hidden areas for electronics such as televisions or computer peripherals. There are certain renovations which can even change the layout of a room completely. Homeowners are increasingly getting interested in nooks inside spaces which can provide privacy to people talking on the phone. Custom options for storage like bag drop-offs next to the front door or a secondary pantry are also helping homes become more personal and distinct.
Kitchen
And lastly, the kitchen. This is perhaps the second most popular target for a remodeling project after the bathroom. The latest renovations focus on cabinets, countertops and lighting. Modern cabinetry has started appearing more commonly in the kitchen. Modern cabinets have sleek wall units which open vertically as well as stainless steel racks for the dishes. Lighting is shifting towards LED's which help save electricity and still provide bright light. Countertops are shifting from synthetic materials to natural stone which provides a more organic, softer appearance inside the kitchen.