Food is something which holds a special place in every human being's heart. It may sound a bit melodramatic but it is only a fact that good food and love is the very essence of life. And this is nothing new but has been going on since times immemorial. In present times, being the era of globalization, the number of culinary option every individual gets has skyrocketed more than ever. With the rising number of restaurants in one's locality it has become more so accessible to get decent food. But whatever change may come, there is something which remains constant till this day,i.e., one cannot just replace beef with some other food item, whatever it be. And you also may have often wondered that why is beef held with such high regards whenever it comes to meeting one's ultimate gastronomic desire.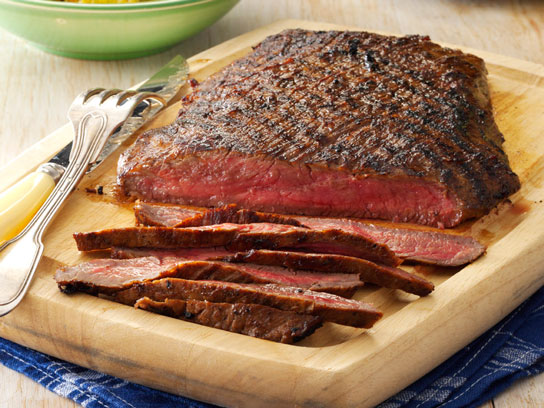 Well these following reasons will show you why:
According to steak specialist Bob Sambol, when it comes to versatility, most people often forms the misconception that chicken is the most versatile but this is utterly wrong. While it is true that chicken can be made to taste like anything depending on the flavors and enhancements one uses but then again there are only breasts, wings and drumsticks when it comes to the choice of pieces. Therefore one can easily get bored in aspect of that. Beef on the other hand provides with plethora of culinary possibilities considering the variations of cuts, temperature in which it is cooked and also the numerous cooking methods. Therefore when it comes to delicacy nothing beats a good preparation of beef and moreover since t comes in different price points so it is often easy for the consumers to chose one among the different options based on their affordability and desire.
Beef is really a wonder when it comes to meat. This is because a good piece of beef tastes amazing without even things like any sauce or seasoning. Only sprinkling pepper and salt on the meat can make it taste divine. While for other types of meat, sauce is perhaps more vital than the meat itself. For example: chicken.
When it is a matter of celebration, beef is the first option which comes to one's mind. It is rarely seen that someone is celebrating their son's birthday party or their anniversary or major events like marriage with a menu which does not include some preparation of beef. Whatever be the occasion, beef always takes the first seat instead of other types of meat like chicken.
Though this is a less known factor but as per Bob Sambol, beef is a really demanded food when it comes to the aspect of nutrition. Nutrients like protein, iron and zinc are abundant in beef as are healthy fats.
Hence, one can very well understand that beef is so popular not only because of the taste it provides with but also for the nutritional vitality it offers.