Are you an owner of a small or a medium scale company and is looking for a shipping company to ship your products? If yes, then you must be thinking of which option to choose flatbed shipping or partial truckload services. In addition, you must also be looking for a company that offers the best possible services at the most reasonable rates.
If your answer to the entire above mentioned question is yes; then Champion Truck Lines is the best solution available to you. This company prides itself in providing complete cost saving and time effective plans custom-made to meet the altering requirements of the customers. All clients, irrespective of status, size, or capacity always have a right to excellent service. They always get the maximum level of professional service available in the country from Champion Truck.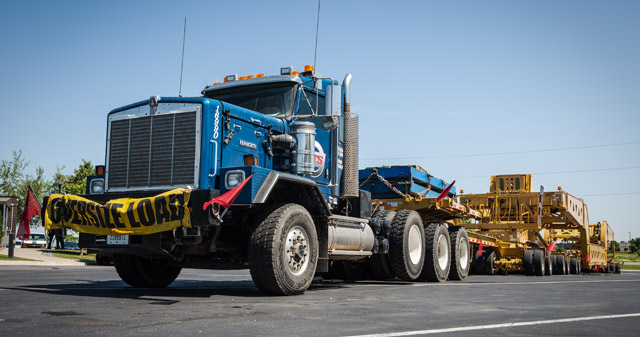 Mentioned below are some of the important facilities that the company offers:
All of the truck drivers here are chosen meticulously and are extremely skilled in the operations division. At present, they have more than forty experienced drivers who have over fifteen years of experience in over the road trucking.
The dispatch specialists have more than fifty years of combined experienced. All of the dispatchers are available on duty round the clock to guarantee the safe and on time delivery of all of the cargo. All of the trucks are equipped with GPS and are continually checked to track the advancement of the cargo to guarantee swift deliveries.
The load planners here are devoted to preparing freight for the drivers. They understand the importance of ensuring that interruption is to a minimum and also warrants that the procedure is accelerated and that the freights are picked up and transported in a timely manner.
The trailers and trucks are maintained and are all DOT compliant. They offer a trailer drop service, and are California EPA/Clean Air Act compliant. In addition to the equipment all the cargo is covered up to $250,000.
Hiring process of the company is very detailed as they pride themselves on choosing drivers who are in reality the champions. The rigid screening process that they use is to ensure that they have the best drivers to get the customers freight moved in proper, safe and timely manner.
Agreement with the Federal Motor Carrier Safety Regulations is the main emphasis of their safety division. All of the trucks, drivers and trailers are assessed and maintained on an everyday basis. E-logs, Driver qualification, and equipment upkeep are inspected daily to make sure that Champion Truck Lines LLC is not only meeting the requirements of the customer but also meeting the safety needs of the truck drivers.
The company offers a horde of supply chain solutions and logistics management services. They offer inventive solutions with the best processes, people, and technology to drive unusual value for your company.
With several years of experience, the company understands what a significant role they play for the customers.