You find that all kitchens are different in shapes, sizes, styles and also requirement. Remodeling a kitchen cannot be taken up by looking at someone else's kitchen and going about it in the similar way. You need to keep your requirements in mind so that cooking becomes easy and fun without being laborious and drab. If you are inclined towards creating a very functional kitchen, then you need to look for some simple designs and styles which keep all your day to day requirements in hand, without you having to waste time in finding them. You can be creative and even the simplest of cabinets used for storage can look unique and appealing. Given below are few tips to get a kitchen of your choice.
Thinking about how and where you use your kitchen items, you need to plan out the storage. Storing breakfast foods and breakfast bowls close to your breakfast table makes it convenient. Having a handy spot for keeping plastic containers and wraps makes it easy to wrap leftovers.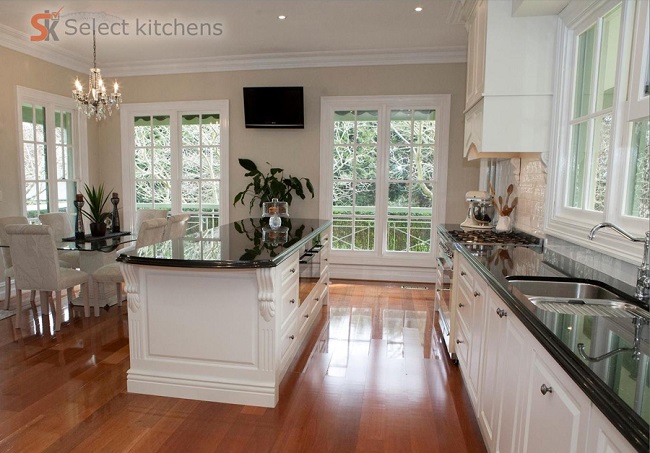 While remodeling your kitchen, you must make sure the pathways are wide keeping in mind how many people can be present in the kitchen at any given time.

If you keep the cook top out of areas where there is heavy traffic, you have less mess as the kids don't topple and clutter stuff while moving. Placing the refrigerator where it can be easily accessed keeps the kitchen look cleaner.

Find the right place for the microwave so that it is convenient at a height if you do not want your kids messing here. Styling a cabinet for this can be the most viable option.

If you want to to make the appliance and cabinet doors fully functional, plan enough space for the clearance of the door and the swing direction. Planning the doors is equally essential or else you find them banging against each other when you open or close them.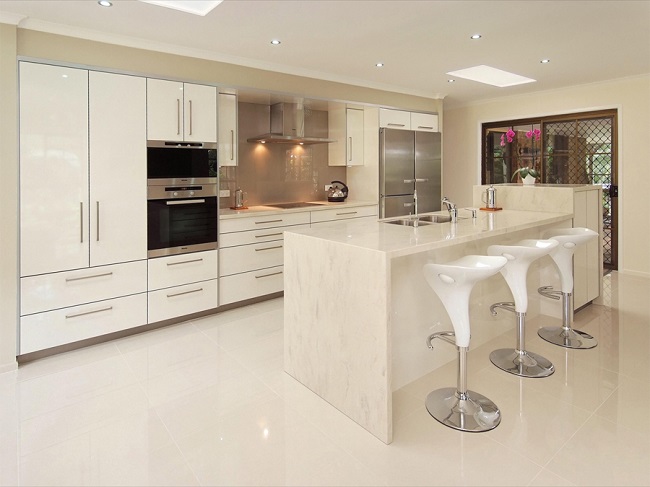 Kitchen islands can be planned according to your needs. If you plan to cook and eat at the same place you need to plan enough place so that the cooking area is separated from the dining space.

Placing a shelf close to the cooking range or behind it can be useful in keeping spices, utensils and cooking oil handy. You need to concentrate on the comfort and convenience your kitchen can provide you.

Opting for a swing-out tap works wonders and it can save a lot of that labor spent in filling utensils from the sink right up to the cooking range.

You can plan a special shelf for knives where it remains out of reach of the children and even you know exactly where they are.

Make sure you create enough room for storage as this can leave your kitchen spick and span devoid of any clutter.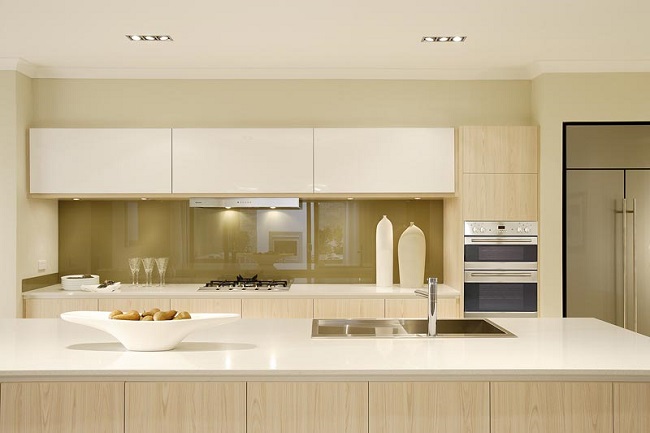 Budget and Planning
This takes a prime position as far as kitchen remodeling is concerned. You need to make a list of your requirements and then chart out a budget, so that you are not left stranded with half the work done. Try to prioritize your requirements, so that if you are not able to fit in everything in your budget then you can opt for the ones which are absolutely essential. You can experiment with the color scheme making your kitchen a place you would love to be in. You will definitely find a designer who can understand your requirements and fit in everything immaterial the size of the kitchen. There are a wide variety of options with which you have to make your kitchen functional and looking good. Following basic tips you will be able to get it remodeled to you for Kitchen Remodeling Melbourne.