Getting small, local owned landscaping companies for your home renovation project can be economical; this is so because they focus more on your specific needs than big companies. But it is unfortunate that while there are some dedicated small landscaping companies, there are some bad eggs also that you must as much as possible avoid. This is more reason while you have to do a thorough research especially when you are planning on choosing one of these small landscaping companies. This is because there are reports of scams, accidents and job badly executed by these unprofessional contractors. Bolt Insurance offers outstanding landscaping insurance cover that will most definitely meet the needs of both the contractors and clients.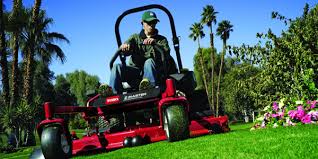 Step you must take
Despite the fact that checking out any contractor for license and insurance is one of the easiest thing to do, a whole lot of people often overlook that part of their profile. All you need to do is ask your contractor to send his insurance certificate to you through the insurance company by mail, or fax. You must insist that it comes from the insurance company with your information on it for it to be valid and if otherwise, move to the next contractor. This is an indication that such contractor is not covered. Asking for landscaper insurance is imperative as it gives you peace of mind knowing hat your property is secured and safe.
If the scope of job includes tree cutting, trimming, or total removal of tree, it must be specified on the landscaper's insurance certificate. Failure to do that means homeowner will incur the cost to any unforeseen damages to those areas not stated in the landscapers certificate.
A lot of people has fallen victim of advertisement placed by landscaping contractor claiming to be "fully licensed and insured". While some do have genuine full landscaping insurance cover, others have insurance that covers just a small part of the intended job.
There are some sites that states that their landscapers are pre-screened, making homeowners believe that these contractors do have insurance coverage. A lot of people has in the past hire a contractor that has no insurance. This is more reason you should do your homework well and try as much as possible to avoid sites with unlicensed contractors.
For maximum protection and high quality service, it is advisable not to hire the services of an uninsured and underinsured contractors. This can be achieved by checking their insurance certificate.
What to look out for?
General liability: This covers all damages incur while performing the work under this insurance policy.
Workers compensation: This insures all workers against any injury suffered while work is ongoing. This package is the most important and most expensive of all because it has the most expensive claim to cover.
Commercial Auto: Another important policy one must look at is auto insurance. A personal policy will not cover accidents while working. You must ask for auto insurance certificate.
There are several factors to consider before hiring a contractor for landscaping. But if you make insurance a priority, you are sure of getting the best one.