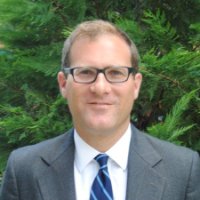 We are well aware of the fact and there is no refusing whatsoever that our world is proceeding and degrading towards its end day by day if we do not focus and harness the energies left in this planet. There goes the famous saying – "Conservation is a state of harmony between men and land" by Aldo Leopold, American conservationist and environmentalist. Thereafter, we always have to understand that pollution of environment is an incurable disease and it can only be prevented. Our planet is warming itself very fast due to which we are experiencing climatic change very often. From all over the countries many environmentalists and conservationists collaborate together to discuss and bring benefits towards the environment.
Presently, the world is experiencing an environmental threat which is known as global warming. It is most referred to as the rise in temperature around us and accordingly causing climatic variations in our world. Among all other environmentalists and experts, we are going to discuss about Jonathan Schrag who is an expert in sustainable energy.  He is known professionally in the fields of climate, environment and energy. He gained his experience and expertise in these sectors by serving different directorial and executive positions with numerous universities and companies. Few notable companies he worked are:-
Hudson Strategic Energy Advisors LLC
RGGI Inc.
Lenfest Center for Sustainable Energy
Earth Institute at Columbia University
There is a process to detect and to evaluate the solutions towards these environmental problems. Schrag also states that due to several activities that human being conducts releases different types of gases such as carbon dioxide, etc. in enormous quantities which is one of the countless source that adds to this problem.
We, the people are responsible for not controlling or regulating our environment properly because few energies, fuels, etc. faces so much of scarcity that it has a high chance of getting extinct in our upcoming generation. There are several effects of global warming which becomes the key point to degrade the world so much. The effects of global warming are the social and the environmental changes caused directly or indirectly by human emissions of greenhouse gases. Over this article, we tried to understand that the climatic change depicts a change in climate that persists over a sustained period of time.
Jonathan Schrag along with his team telescoped on preserving a green and clean environment. His works and plans executed to protect the environment. He is currently serving as the Deputy Administrator at the Rhode Island Public Utilities Commission. Earlier, he has been associated with Environmental Defence Fund, New York University School of Law, NECHPI or Northeast Clean Heat and Power Initiative and Connecticut Department of Energy and Environmental Protection. In context to this, he also has served as an executive director for Lenfest Center for Sustainable Energy. Thus, we need the sense of understanding the nature and the laws of our environment because we feel that God resides in nature, in animals, in birds and upon the whole world.