LED window displays are becoming a must-have item for high street retailers, with use extending beyond the usual estate agent window display to banks, fashion boutiques and law firms, among others. What questions should you ask when trying to choose a source for your window display supplies?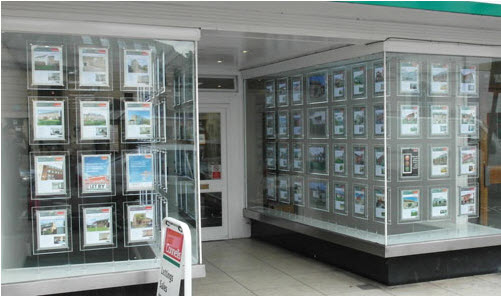 Is Installation Included?
LED window displays, whether they are the traditional cable-suspended variety or a more unique free-standing solution, are generally easy to install. Many buyers, however, are likely to be too busy running their business to have enough time to install the window displays themselves. If this is the case for you, it's worth finding a local fitter that offers installation. Some suppliers may offer an installation service, but the cost will usually be higher that a locally sourced installer. So ensure that you find the best value for money.
How do they Look in Action?
The most commonly seen window displays are the cable-suspended type, which are ubiquitous in the windows of estate agents. Acrylic panels are attached to floor-to-ceiling cables, and sheets of paper are inserted into each panel. One of the latest trends in LED window poster displays is the use of a bevelled edge running around the outside of each acrylic panel, which reflects the light and makes the panel glow to really turn the heads of passersby.
Make sure that your supplier provides fixtures to the cable to the panel that don't break up the illuminated bevelled edge, or the striking effect will be spoiled. Depending on the amount that you intend to purchase, you could also consider requesting a sample of the acrylic from your prospective supplier to check that it is clear, as some cheaper offerings can be milky in appearance, which diffuses the bright light of the LEDs.
Are their LED Window Displays Customisable?
Cable-suspended systems are customisable in the sense that the height and number of panels can be varied as you wish. More modern systems, such as those using acrylic cubes to create an eye-catching product display, are often modular in design, meaning that you can stack and connect them to create the perfect display. These can be re-assembled into any number of different configurations whenever you feel your window display needs a bit of livening up.
Technical Considerations
LEDs generally use far less energy than a traditional incandescent bulb. Therefore, whilst the wattage of an incandescent bulb is roughly comparable to its brightness, the same cannot be said of LEDs. The brightness of LED bulbs is measured in lumens, with an LED of comparable brightness to a 60W bulb – 800 lumens – using only 8 to 12 watts.
LEDs are generally more expensive to purchase initially, but their service life can reach as high as 100,000 hours – that's an average of seven years of constant light! Being aware of the technical aspects behind the product that you're buying will help you to choose your supplier all the more wisely.
Reputation
Does the supplier offer additional services, such as discounts for high-volume purchases? Do they have a proven reputation not only in terms of providing high levels of customer service, but also in terms of being early adopters and promoters of innovative products?
One thing is certain: if you have a strong idea of what you are looking for in window display supplies, you will find that the search for a decent supplier of high-quality products is a lot more straightforward.