Experience glamour in all its grandeur. Make use of soft textures and understated tones with just enough flecks of muted gold to bring a warm touch to your room.
Welcome to the Glamorous Life!
A glamorous life is not always about spending money on expensive stuff. It is also about buying the right stuff that brings excitement in your life without making things expensive for you. Metallic is the new touch that nobody would want to ignore this season. When it comes to home decor, all homeowners want to spend money on such interiors and furnishings that are not merely a fad. It is not always the best choice to adorn your room with such textures that will go out of the trends within months. Your living room will turn into a misfit. That's why all homeowners like to invest money on such trends that are here to stay for a long time.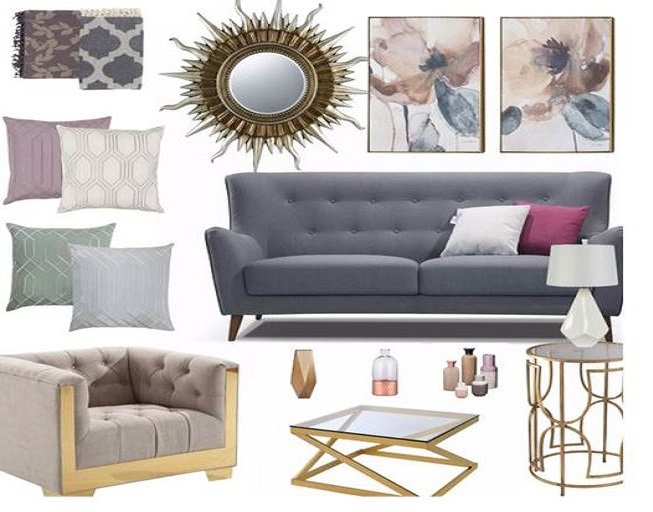 Metallic is the New Trend to go for!
If you are looking for glam, you have landed in the right place. Decadent gold, lavish silver, bronze, refined nickel and other types of metallic don't just bring warmth but also reality to a living room that cannot be achieved by the regular matte counterparts. The design experts of 2016 say that metallic are going to be the new way of accessorizing the house, especially the living room.
We are here to let you enjoy the grandeur of glamour with all the trendy metallic accessories. Have the look of your living space changed with simple changes? Brass and vintage gold are making their way back in home decor. Want to enjoy a glamorous life? How about adorning your living room with gold end table, brass metal ball and a sub rush mirror?
Have a look at our product catalog and get some inspiration to choose the best interiors for making your house trendy. These metallic are here to stay for a long time!
This style holds furnishings from the 21th century through the present, all simple with the appearance of hand-crafted work.  Two versions are popular today: Upscale Country with the use of more tactile, comfortable elements and very close to Informal Traditional but with a clearly country theme in all the furnishings; and Rustic Country, which sports a reused, recycled quality.  The wall coverings and window treatments set the theme and the furnishings have a just-found-it-at-the-antique-market feel.
It is always advisable to plan everything in advance before purchasing anything. Consulting an interior decorater should be considered but if you can' afford the expense you will need to pick up magazines and read all the articles you can on the subject.  One should have a clear idea of what effect one ones to create before you pick up the phone to call.  The fixtures should be wisely selected from the wide range available in all shapes, sizes, color and wattage. It should be kept in mind where a person will seat and the correct type of lighting should be decided on that
For more information visit at : Glamorous Life Muzeboard