The festive season has begun in India. And it's time to revamp your home décor and interiors for infusing a breath of fresh air and add that extra zing to light up the mood for celebration. If you too are thinking on the same lines, this post is just meant for you. Why not give a complete make-over to your kitchen and win loads of accolades from your friends and family?
From modular gallery (also known as parallel modular) kitchen to L shape or U-shape modular kitchen, there are several options available from some leading manufacturers in India. And, if you want nothing but the best for your kitchen, stainless steel modular kitchens are an ideal option.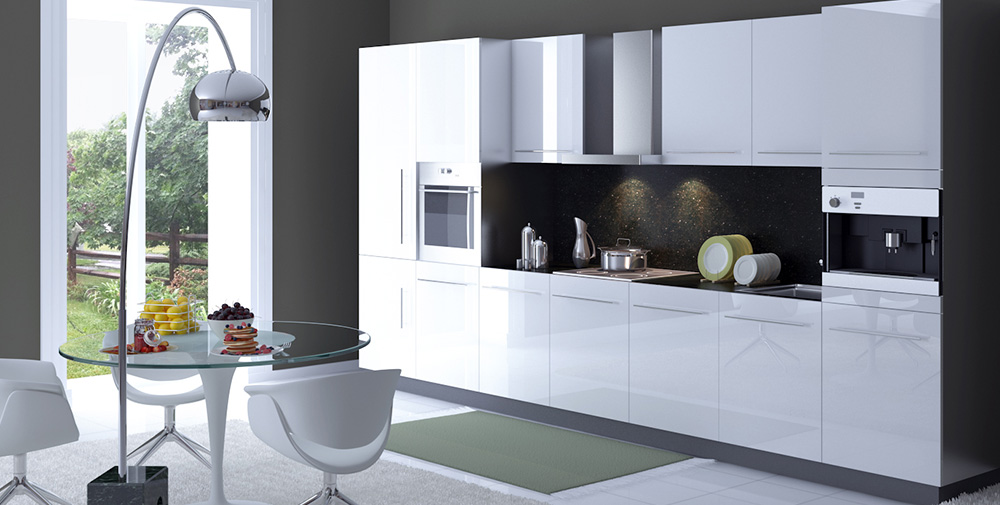 Stainless steel modular kitchens have become the latest trendsetter owing to their high flexibility and resilience that makes them capable to withstand extreme conditions such as heat, moisture, etc. Some of the other reasons behind their rising popularity with households include:
Stainless steel is eco-friendly as it is 100% recyclable.
Stainless steel cabinets and worktops are highly durable.
Stainless steel worktops provide for a hygienic (fungal and bacteria resistant) surface and are 100% water resistant.
With stainless steel cabinets and worktops, you need not worry about termites.
Stainless steel kitchens come without any harmful polishing or varnish.
Most importantly, with stainless steel you can achieve a sleek, modern look that is aesthetically very pleasing.
Now, there are different options when it comes to stainless steel kitchen styles. Of all styles, modular gallery kitchen is widely popular in India. Also, known as parallel modular kitchen, the manufacturers consider it as one of the most ergonomically designed kitchen styles.
In modular gallery kitchen, the workstations are installed on two opposite walls having a single lane and openings on either one or both sides. The kitchen's width usually ranges between 7 feet and 12 feet. The design allows for plenty of storage space with cabinets on both sides. Also, people working in the kitchen can easily reach all points without much of moving around. This style is highly recommended for smaller kitchen spaces and enclosed areas. However, if you have a bigger area, this style can also be a good choice, as the kitchen space can be extended to any length.
Parallel modular kitchens are available in a wide array of designs with dedicated storage locations for a clutter-free countertop and thoughtfully planned areas for appliances to easily fit in for a clean look.
If you want to go for a modular stainless steel gallery kitchen, look for a reliable and reputed parallel modular kitchen manufacturer in India. This is because only leading brands can provide you with high quality products coupled with exceptional service delivery right from design selection & customization to installation and after-sales service. For instance, reputed modular kitchen manufacturers offer annual maintenance contract after the warranty period has completed.
Hope this post helps you indulge in the luxury of an aesthetically designed, elegant, highly functional stainless steel modular kitchen this festive season.