Moving abroad can be a stressful and hectic time, particularly for families or those who have never moved before. Inexperience or a lack of guidance can easily lead to people making common, easily avoidable mistakes that cost time and money, as well as adding to the potential agony of a move.
A move abroad is usually a major turning point in a person or family's life. To make yours easier, we have compiled a list of five common mistakes for you to avoid when moving abroad.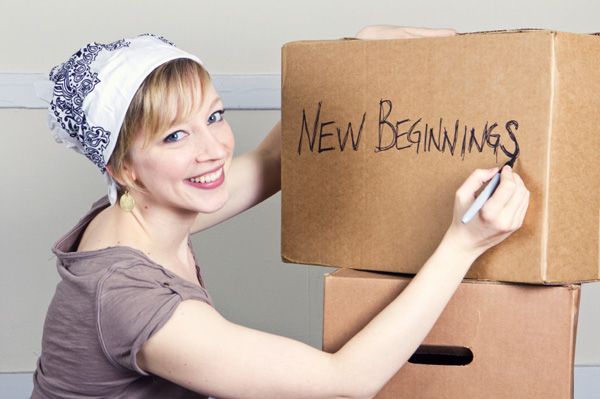 1. Poor Research
Long before the move even reaches the drawing board you must research and investigate the move carefully with everyone who is going to be involved. This goes far beyond just looking at house prices. Ask yourselves the following questions:
– What is the local economy like? Whilst one person in the family may be moving for work, this does not guarantee everyone else a job.
– What are the local schools like? This is incredibly important for young families or couples planning on starting a family soon.
– How strong is the local currency? Whilst you may be in for a pay rise, how far will your new wages go?
– What's the culture like? It can be surprising for expats to learn how very unique the British culture is. Even moving to somewhere on the continent can be quite a shock to the system.
– What languages are spoken? This can vary enormously within a country. Different regions within the same country can have vastly different levels of English spoken.
– How does everyone feel about the move? It may seem simple, but some people forget to ask the people who it effects the most how they feel about the move abroad.
2. Substandard Planning and Budgeting
Budgeting is one of the major mistakes to avoid when moving abroad. Many expats simply did not realise the different expenses that one incurs throughout the process. The removal company is one of the greatest, but things such as flights, vaccinations and insurance can all quickly add up.
Planning is naturally incredibly important. It is imperative to make sure dates match up, affairs are sorted out and transport is booked well in advance of the move.
3. A Lack of Organisation
Once the move is planned, the next mistake to avoid is thinking the hard work is done when in fact, it is only just beginning. Organising the move can be the most stressful part – particularly if your planning has not been adequate!
Things to remember are include:
– Sorting your finances
– Booking the removal company
– Notifying the relevant utility firms
– Selling or letting your UK home
Being on the ball during the run up to your move will make the eventual process infinitely easier. It can also save you a great deal of time, money and effort.
4. Choosing the Wrong Company
Picking the right removal company is absolutely essential in making sure your move goes ahead swiftly and with minimal hassle. Pick a company that specialises in the area or region you are moving to, or has considerable expertise. Cousins Removal, for example, specialise is moves between the UK and Hungary and so would be perfect for a move between either of the two.
Moreover, ensure the company can handle the size of your move. If you are shipping lots of furniture, check the removal company is up to the job. Be extra careful to inquire if you require shipping containers for cars or other bulky items.
Request a quotation before the move and do not be afraid to compare between companies. This should ensure you get the best value for money.
5. Inefficient Packing
Finally, packing is the one thing everyone dreads but, like death and taxes, is inevitable if you are going to move abroad. Packing early and packing smart is essential to make your move go to plan.
Pack sensibly, making sure the clothes you have in your suitcases reflect the type of climate and season you are going to be moving to. Furthermore, ensure you have an adequate supply of work or school clothes along with appropriate footwear. Be sure you have suitable clothing when moving to a more conservative country than ours.
It is also important to realise that it is highly likely that you will arrive in your new home before any items that you have shipped do; so make sure you keep anything that you will need in the short term in your hold or hand luggage for the plane. To be extra careful, it is worth packing a fortnight's worth of clothes – just in case your containers are delayed or held up at customs!