Rejoice!Summer is just around the corner and with it comes longer days and warmer evenings. We've been waiting for months for the sun to arrive and now we're finally able to leave the confines of our front rooms to sit and relax in our gardens.
Most of us will have already planned our first summer BBQ of the year; we've given the grill a good scrub and have sent out invites to friends and family. But, while you may have the grub under control, have you spared a thought for what refreshments to serve your guests?
Beers, ciders and fruit punch are all great thirst-quenchers. However, this year why not impress your guests by becoming a mixologist for the evening and creating some Indian-inspired cocktails?
A recent article on The Times of India suggests some classic cocktails you could make, each with an Indian-twist. Here they are:
Kandahar Martini
Like martinis? Then you and your guests are bound to love a Kandahar martini. In order to create this concoction, you'll need to buy yourself some rose petals and soak them overnight in extra dry martini and kewra syrup. Then, just before serving to guests, mix the infused martini with vodka and ice, and garnish with a couple of leftover rose petals.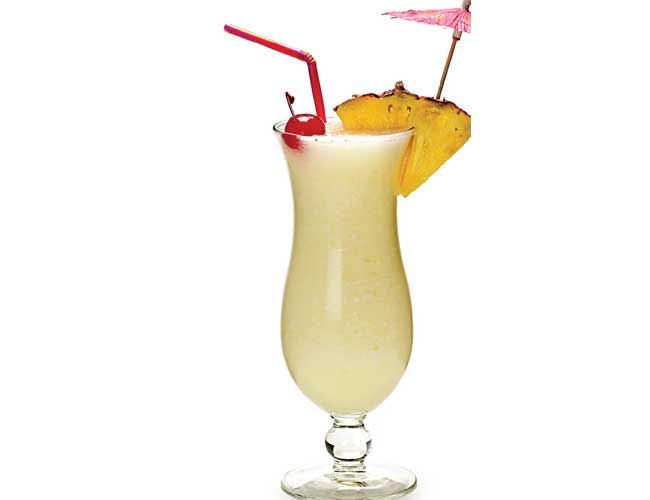 Monkeylada
While there's no doubt that a Pina Colada is a scrumptious cocktail, it's also extremely calorific, so why not try the healthier alternative: Monkeylada? To make four servings, puree 2 ripe bananas with one cup of diced pineapple, one cup of pineapple juice, ½ a cup of coconut milk and 2 cups of ice cubes. Once blended, stir in ¾ cup of light rum, pour into four glasses and garnish with wedges of pineapple (and a cocktail umbrella, if you're feeling really fancy).
Indian Mojito
Another cocktail favourite, Mojitos make the perfect summertime coolers. The staple ingredients of a mojito include white rum, mint leaves, fresh lime and soda; give it an Indian-twist with the addition of mint chutney and a dash of mint syrup.
Aacharoska
Caipiroska is a cocktail popular in a number of South American countries, including Brazil and Argentina. It is a form of Caipirinha but is made using vodka instead of the typical cachaça. For the Indian version, called Aacharoska, lime pickle is added to vodka, fresh mint leaves, sweet and sour mix and fresh wedges of lime. A refreshing drink and the perfect accompaniment to BBQ food.
ShaziaImli
Who would have thought vodka and tamarind would work so well together? For this tongue-tingling cocktail, combine 8 cups of water with ¾ cup sugar, ½ cup tamarind concentrate and 2 tablespoons of lime juice, stirring until the sugar dissolves – this makes the base of the cocktail.
When you come to serve the drink, combine ½ cup of the base with 3 tablespoons of vodka, 2 teaspoons of tamarind concentrate and a squeeze of lime juice in a cocktail shaker. Add a handful of ice cubes and shake well before serving!
Can't wait till your BBQ to kick back with a cocktail? Well, just round up your friends and head down to Veeraswamy, one of London's top fine dining Indian restaurants. As well as cooking up mouth-watering Indian fare, they also serve an eclectic selection of cocktails: perhaps a guava &passionfruit Mojito takes your fancy? Or how about a rum cocktail infused with fig and jasmin? The choice is yours.