Limestone is a natural sedimentary rock containing mainly aragonite, mineral calcite and small crystals of CaCO3 better known as calcium carbonate. This stone is largely extracted from corals or karst landscape. This stone is widely used for numerous applications and limestone tiles are the most popular choice. It is because these are magnificent tiles which are easy to maintain, feasible and available in abundant designs and shapes.
What Are Limestone Tiles?
Just as the name suggests, these are tiles that crafted with limestone. Basically, the stone is processed under expert supervision so that it can get a perfect shape and finesse of tile. The best thing about these tiles is that they cater only the advantages of limestone and do not hold any disadvantages as such. For example, if the stone lacks the shine or gloss that a good tile should have then these stones are polished to perfection to that it can be transformed into perfect tiles that you always desired of. These tiles are even available in different shapes and sizes for you can to use them as per your convenience.
Where Should You Use Limestone Tiles?
Here comes the best part, limestone tiles can be used almost anywhere from your bathrooms, kitchen, living area, bedrooms, poolside, garage to anywhere you desire. These versatile tiles are truly one of their own kinds which can fit into any kind of room decor. You can install the expensive tiles at the exterior of your house and use the inexpensive ones for garage or poolside. In addition to that, there are some limestone suppliers who offer specific tiles for different areas of your house. These tiles are basically designed as per the requirements of that area.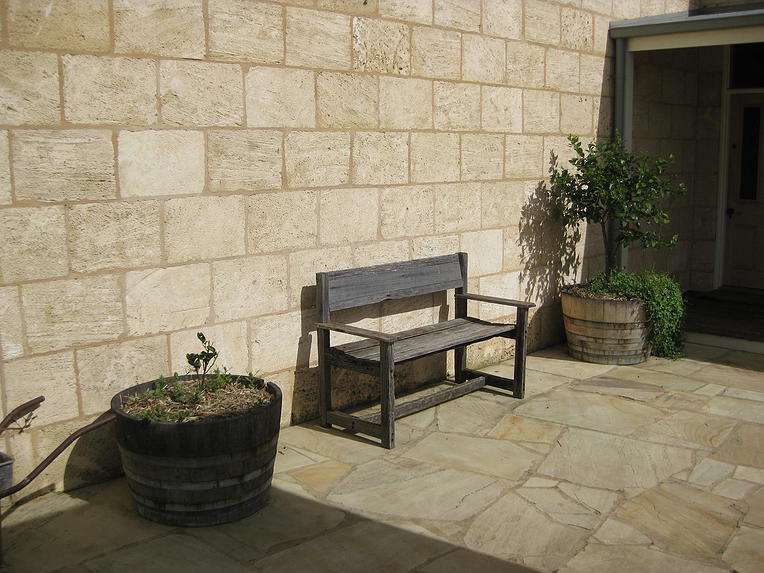 How Can You Install Limestone Tiles?
Installing these tiles is as simple as it gets. There are five major steps involved in the installation process and it includes
First thing is to measure the area where you want to install your tiles. You will have to be accurate with the measurements because this will decide the amount of tiles, grout and motor you will need for installation process.
Secondly, lay out the tiles on the specified area to understand how they look. Here, you can experiment with them like by placing contrasting tiles against each other, or adding up different shapes and sizes of tiles together.
After that spread a layer of latex on the working surface and then apply the thinnest layer of motor to that. Now, place the tiles over this and press them so that these can be fixed as per your requirement. Carry out this process in different rows so that you can install the limestone tiles
Let the motor dry for about 24 hours, so that the tiles can stick to the surface. You have to be patient here because if you do not wait for the requisite time then the tiles will never bond with the surface. Once the drying hour is over then seal them with help of high quality sealers.
At last allow the sealer to dry for about 12 hours or as per the guideline of the manufacturer. When the sealer dries out clean the tiles with water so that excess of dust, dirt or impurities are removed from the surface. You can even do this with the help of a wiping sponge. An easy tip here is to try to move the sponge in circular motion across the limestone tiles so that stains or dusts could be easily cleaned.
Limestone Tiles is always a better alternative to make your floor eye-catching. So, what you are waiting for? Change your floor with limestone tiles to give an elegant look to floor of your home.