Entrepreneurship and business ownership is neither easy nor simple. It can take a lot of hard work, dedication and strategizing to enable a business to grow, flourish and prosper over a period of time. Business ownership also entails a certain amount of risk and uncertainty. According to some studies, ninety percent of all businesses fail within five years of initiation. However, for those who succeed at it, entrepreneurship and business ownership can prove to be a very rewarding career.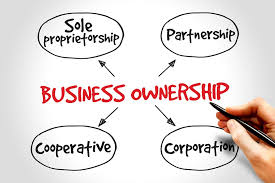 Edgar Gonzalez Anaheim talks about business ownership and entrepreneurship
Along with high risk, business ownership also carries high rewards. Unlike most jobs, there is no cap on the potential income of an entrepreneur. According to Edgar Gonzalez Anaheim, the Chief Executive Officer (CEO) of Usa Photocopy Service, the key to entrepreneurial success lies in one's ability to effectively balance risk and profit. This is to say that a business owner must have a keen sense of what risks are worth taking, which ones might lead to success and which ones are more likely to end in loss and failure.
The Role of Failure in Entrepreneurship
In the words of Edgar Gonzalez Anaheim, a savvy business owner or entrepreneur must not be daunted by failure, as it is an integral aspect of the entrepreneurial mindset. Only through failure can an entrepreneur learn to innovate and expand his knowledge base. Mr. Gonzalez is associated with more than fourteen businesses and companies spread across the United States. All of these companies were built from the ground up by Edgar over a period of twelve long years. The most recent of his enterprises was incorporated in the month of February in 2015, just a little over three years ago.
Mr. Gonzalez, 50, is from the city of Anaheim in southern California, which is very close to Los Angeles. One of his most successful companies, USA Photocopy Service, Inc., is primarily involved in providing paperless solutions to businesses. It provides a number of essential services for a variety of industries. These include:
Preparation of subpoena for record production
Preparation of subpoena for personal appearance at hearing, trial or deposition
On and offsite IT, support, etc.
Document digitalization for clearer copies
Digital document storage for archived files
Multimedia duplication
Process Service for both civil cases and workers compensation cases
Having owned such a vast number of businesses spanning industries, Edgar believes that in order to find true success, an entrepreneur or business owner must try to first serve his community. Only through such service can an enterprise find long-term success and growth.
He also feels that, for success and growth, a business must be well marketed so that all potential customers, clients, investors and employees are made amply aware of its existence. After all, says Mr. Gonzalez, a business cannot truly succeed if it is the industry's best kept secret. A vibrant online presence and understanding of digital media is another important factor when it comes to entrepreneurial success in the modern world.