It's important for you to choose your kitchen cabinets wisely if you do not want to waste a large part of your remodeling budget. Going through the various available options may be overwhelming especially for people who do not know what they want. There really are quite a few choices too.
Cabinets can end up costing quite a bit of money. But the good news is you won't need to replace them frequently. Here are a few tips to help you choose your kitchen cabinets and make your kitchen look phenomenal and comforting.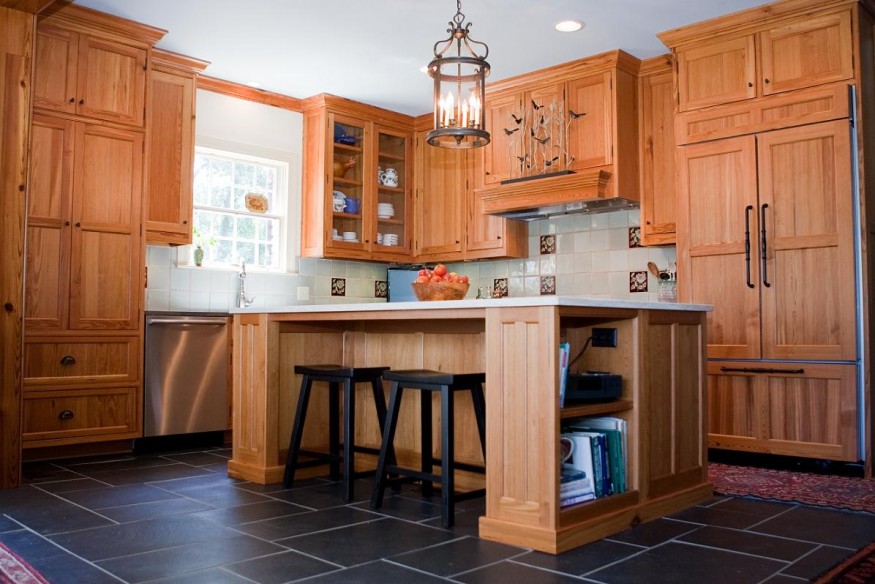 Refacing
If the cabinets you have aren't in very bad a shape and are working properly, you could consider a couple of things to try and save some money. You could get them stained or painted to give your kitchen an entirely new look. You could also get them refaced which means applying new veneer on it and replacing the front. Just make sure the layout is acceptable for the remodel as a whole before you choose either of these options. A professional remodeling contractor will be able to help you with this for sure.
This entire process won't take too long and you will be able to get back to your regular routine in no time. Since the door fronts and drawers are the most expensive parts to replace, you should check with suppliers before going ahead with this. Sometimes, it may just be cheaper to replace them completely.
New cabinets
When you choose new cabinets, you will be able to consider multiple layouts apart from the wood they would want it to be made of. Bamboo is quite strong and very beautiful. It's the top choice when it comes to flooring, cabinets and much more in today's world.
Once you have chosen new bamboo cabinets or any other style, there are a few other choices you will need to make too. You could go with a stock model or go for custom cabinets. The difference between the two is that custom cabinets will be built specifically for your kitchen while stock cabinets are pre-made. Obviously, custom cabinets will take longer to install, but you have many more options in terms of finishes, materials, hardware and design.
Semi-custom cabinets
This is another option too. These cabinets are made according to your size requirements but they are made by manufacturers in predetermined increments. A spacer may be needed at times to hide any unused areas of the wall. So if you want to make the most of the space in your kitchen, perhaps this isn't the best choice for you. They are a little cheaper than all-out custom cabinets, though. So choose wisely.