From hairstyles, outfits to accessories and more, celebrities are known for setting trends. When celebrities are fond of something, whether it's a car or accessories, they don't think twice on spending in luxury brands. Showbiz stars want to be unique and stylish, and the most popular accessory for them is a luxury wrist watch. The little time pieces worn by them often times cost more than cars! Let's have a look at the most expensive watches worn by celebrities: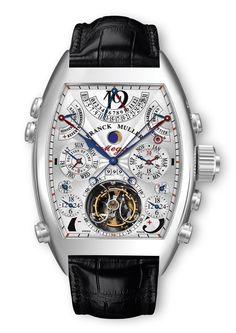 Richard Mille Gold Timepiece Worn by Seal
Seal is a passionate fan of Richard Mille, a Swiss luxury watch brand. Seal, who is well known for his talent in singing and writing, bought this expensive Richard Mille gold timepiece for around $475,000.
Golden Rolex Daytona Watch Worn by Sofia Vergara
Sofia Vergara was spotted in a coffee shop wearing this Rolex piece made with 18 carat yellow gold. The watch with contrasting black dial and golden frame is worth $37,450. The Rolex Daytona is famous for its Oysterlock bracelet, tachymeter engraved bezel, and hour markers made of diamonds.
Corum Watch Worn by Chritiano Ronaldo
We have seen Cristiano Ronaldo's Rolex Daytona watch but the Portuguese footballer loves the Corum wrist watches too. In 2009, he was seen wearing a CORUM Admiral's Cup Competition 48 mm watch for his cover story with Marca Magazine.
Piaget Watch Worn by Rihanna
The pop singer Rihanna wore the Piaget Polo 18 carat gold watch in the video "Take A Bow." Both the song and the watch became a hit among her fans and paparazzi. The Piaget watch that was worn by her in the video costs about $30,000.
Omega Watch Worn by Pierce Brosnan
The combination of the OMEGA watch brand and Bond movies seems to have inspired many 007 enthusiasts to buy Omega watches. OMEGA has produced a range of much-admired Bond limited edition watches including Die Another Day (2002), Casino Royale (2006), etc. Bond star, Pierce Brosnan was seen wearing the OMEGA Seamaster watch in Die Another Day movie.
Jaeger LeCoultre Watch worn by Robert Downey, Jr
The Iron Man series star, Robert Downey wears only Jaeger LeCoultre products. The actor watch was seen wearing Jaeger timepieces during his promotional appearances for Iron Man movies. Actor Leonardo DiCaprio also wears Jaeger LeCoultre Master Minute Repeater worth $175,000.
Of course, not everyone can own a watch that James Bond or Seal wear, but you can buy a range of branded timepieces at low prices. Buy Corum watches in Toronto at discounted price for yourself or to present your loved ones such wonderful piece of elite timekeeping.