With the releasing of Apple MacBook Air 2014, people started to feel for the need of new and advance version of Apple MacBook Air in 2015. And, it is not wrong to expect what you could. So, there are hear says and facts about the peculiar specifications and features of Apple MacBook Air 2015.
The most innovative and advance specifications and features of MacBook Air 2014 are:
• Display (13.3-inch (diagonal) LED-backlit glossy widescreen display with support for millions of colours)
• Storage (128 GB based flash storage; 256 GB based flash storage; Configurable to 512GB flash storage)
• Processor (1.4GHz dual-core Intel Core i5 with 3MB shared L3 cache; Configurable to 1.7GHz dual-core Intel Core i7 with 4MB shared L3 cache)
• Memory (4GB of 1600 MHz DDR3 on-board memory; Configurable to 8GB)
• Battery and Power (Up to 12 hours wireless web; Up to 12 hours iTunes movie playback; Up to 30 days standby time; Built‑in 54‑watt‑hour lithium‑polymer battery)
• Size and Weight (Height: 0.11-0.68 inch; Width: 12.8 inches; Depth: 8.94 inches; Weight: 2.96 pounds)
• Graphics and Video Support (Intel HD Graphics 5000; Dual display and video mirroring: Simultaneously supports full native resolution on the built-in display and up to 2560 by 1600 pixels on an external display; Thunderbolt digital video output; DVI output using Mini DisplayPort to DVI Adapter)
• Camera (720p FaceTime HD camera)
• Connections and Expansions (Headphone; Dual microphones; Two USB 3 ports)
• Wireless (Wi-Fi; Bluetooth)
• Audio (Stereo speakers; Dual microphones; Headphone port)
• Keyboard and Trackpad (Full-size backlit keyboard; Multi-Touch trackpad)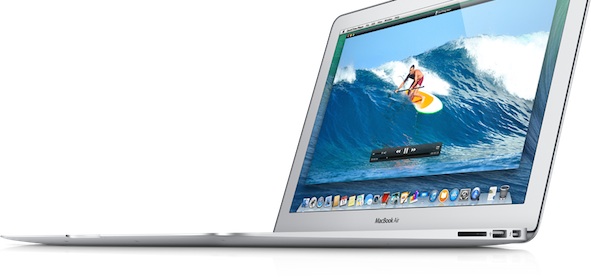 Features and specifications of Apple MacBook Air 2015
There is talk about HTC One M10 and new MacBook Air 2015online and it is sad that there is so less information about the expected product but in coming few months there will be so much information about it, undoubtedly. And, there is no news from Apple Inc. as well about the product, which could be said officially. But we have some rumoured news about the price, release date and specifications and features.
The expected prices are: Apple MacBook Air 11 2015 price: $ 950 – $ 1000; Apple MacBook Air 12 2015 price: $ 1050 – $ 1100; and Apple MacBook Air 13 2015 price: $ 1150 – $ 1200. These prices are not exact but Apple would not sell the Apple MacBook Air 2015 more than $ 1250.
And, the release dates on the air are: Apple MacBook Air 11 on around March and April, 2015, Apple MacBook Air 12 on around March and April, 2015, and Apple MacBook Air 13 on around March and April, 2015.
Well, the expected specifications and features on the air are: Intel Broad-well Core M5Y71, 1.2 GHz to 2.9 GHz; Intel HD 5300 Graphics; 4 GB & 8 GB DDR3 RAM; GPU 900 MHz; Battery backup up to 14 hours; Retina Resolution display and the Touch ID like Finger print sensor. These are just expectations and there are no official specifications and features right now.
So, just stay tuned with us and wait for the new updates.