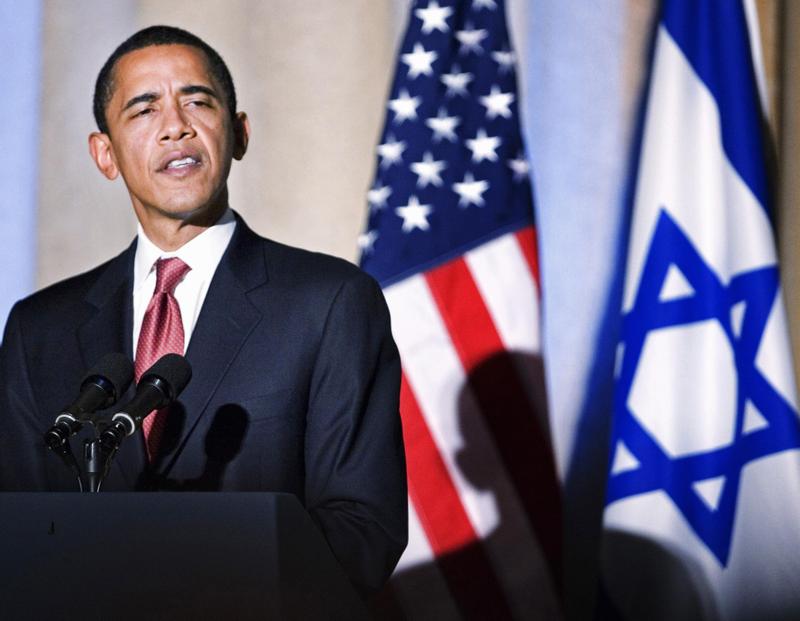 WASHINGTON — Admitting a bruising debt-limit battle has likely hampered US recovery, President Barack Obama urged polarized lawmakers to help the job-hungry economy put out the "now hiring" sign.
Stung by the bitter feud, Obama is eager to change the subject to economic growth and putting Americans back to work.
"In the coming months," Obama vowed minutes after the Senate approved legislation to avert a disastrous debt default and cut trillions in government spending. "I'll continue also to fight for what the American people care most about: new jobs, higher wages and faster economic growth."
With presidential elections just 15 months away, the US economy's performance and ability to generate new jobs is likely to be felt more directly by Americans than partisan sniping in Washington over the long-term debt.
But the economy is barely treading water more than two years after a devastating recession that put millions of Americans out of work and triggered a global economic crisis.
US lawmakers needed to put the nasty wrangling aside and after their vacation "immediately take some… bipartisan steps that will make a difference," Obama said.
"Both parties share power in Washington and both parties need to take responsibility for improving this economy."
Unemployment has remained historically high above nine percent percent as job creation stalled in June, posing new challenges to the Obama administration's efforts to rev up economic growth.
US consumer spending also fell in June, Commerce Department figures showed in the latest in a series of discouraging reports on the state of the world's largest economy.
Amid the grim news, Obama held a closed-door meeting with leaders of the AFL-CIO, the country's main labor union umbrella organization, and was expected to hear complaints for shrinking from his demand to include tax revenues as part of the debt deal.
Obama signed into law the legislation, which raises the limit on US borrowing and enacts at least $2.1 trillion in spending cuts over the next decade.
But he insisted it was just a "first step" in a lengthy process requiring hyper-partisan Democrats and Republicans to work together on a broad plan to cut the deficit and spur job growth.
"Since you can't close the deficit with just spending cuts, we'll need a balanced approach where everything is on the table," Obama said, calling for adjustments to health care programs and the tax code.
He suggested creating a national infrastructure bank that could leverage private capital toward public investment, saying "we have workers who need jobs and a country that needs rebuilding."
As he pivoted toward a jobs agenda once more, Obama took a swipe at lawmakers who led the US economy to the brink by threatening a disastrous default.
"It's pretty likely that the uncertainty surrounding the raising of the debt ceiling for both businesses and consumers has been unsettling and just one more impediment to the full recovery that we need," Obama said.
White House spokesman Jay Carney recognized Americans had "lost a little bit of faith " in the prolonged stalemate.
But he insisted the debt compromise now allows US politicians to turn to the "number one priority, which is growing the economy and creating jobs," and said Obama will be "on the road" soon to rally Americans around his job push.
Republicans have promised that the spending cuts will create jobs, but Wall Street economists have warned the austerity measures will actually be a drag on already sluggish US growth even as government stimulus measures run out.
A steady stream of Democrats fell in line behind Obama, pushing for a revived commitment to boost the ranks of the employed.
"The jobs issue won't have to play second fiddle to the deficit issue anymore, and that's what the American people want," Senator Chuck Schumer said.
House minority leader Nancy Pelosi sounded a note of disgust about the debt deal, calling it "a bitter pill for us to swallow, but we did."
The House's number two Democrat Steny Hoyer said it was crucial to craft a manufacturing strategy.
"We need our own effective game plan to out-produce, out-innovate, out-build and, yes, out-invest our competitors around the world," he said.
Obama's team has struggled to crank up the employment engine, and figures released in July showed no improvement jobs-wise for a second month in a row.
Source: Google News