In May we covered a few home improvements that recover value, and it was so popular we decided to add a few more ideas. If you're looking to get the most bang for your buck when it comes to renovations, or if you want to raise the value of your home to sell it quickly, check out these additional home improvement projects that return your investment well.
Adding A Bathroom
If your home only has one bathroom, adding a second is a definite win as far as getting your investment back. On average, bathroom additions reap 80%-130% of the original investment. When buyers are shopping for a home, not having the proper amount of bathrooms per occupant is a huge turnoff, so the sooner you make the addition, the better. Even if you're not planning on selling any time soon, you will enjoy the benefits of the extra space yourself.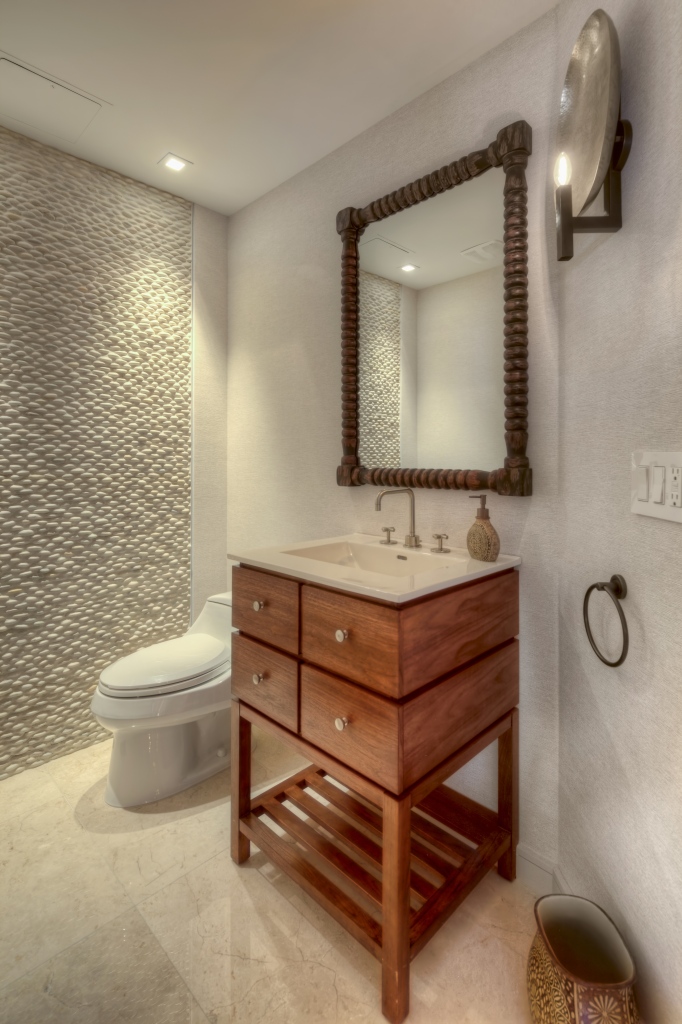 Image courtesy of Willoughby Construction
Creating An Outdoor Living Space
These days, having a decent back yard isn't enough. According to The American Institute of Architects, everyone wants something that can be construed as an "outdoor living space": a place where friends and family can gather and enjoy themselves when the weather is nice. This can mean a lot of things, but what it doesn't mean is expensive landscaping or hardscaping.
If there's no deck or patio, that is your first step to creating an outdoor living space, and one that will definitely increase home value. Some sort of shade will help, as well. Mature trees can do the trick, but if you don't have any of those there's no need to wait years for a tree to grow. A few inexpensive options are deck covers and patio umbrellas, as well as awnings.
A nice garden can be a good addition if you like, but don't spend the time or money if you don't have a green thumb to maintain it. Another addition to really add oomph to an outdoor living space is a swimming pool or spa. A backyard pool is a healthy addition to an outdoor living space, and spas have health and relaxation benefits as well. Keep in mind that pools are more likely to recoup their investment in hot states while spas and hot tubs will increase a home's value in colder areas.
Updating Or Finishing A Basement
If you have an unfinished basement, it is definitely worth  the investment to make it light and livable. Attractive flooring, as well as unexposed walls and ceilings with a fresh paint job are the top two things that need to be done, but before you get any of this started, be sure to properly prepare your basement for remodeling. Leaks, mold, and foundation issues can quickly undo all of your hard work if they're not addressed as early as possible.
Getting the basics like flooring and paint covered will breathe new light into a space, but you might also consider trying out some hot basement remodeling trends like recessed lighting, built-in storage shelves, or a dark color of paint to make the space appear larger and more inviting.
New Garage Door
Even the nicest home can look shabby if the garage door needs an update. An easy and cost-effective way to update the outside of your home and bring back approximately 87% of your investment is to get a new garage door system. There are a lot of options to choose from that can be customized to match the outside of your home. Even if you don't have a garage, you can increase your home's value by enclosing a carport with a garage door.
New Siding
Another home improvement project that will really pay you back in the end is new siding. A fresh exterior is the best way to make almost any house look brand new instantly. Vinyl siding is a popular choice lately because it is durable, insulates well, and is considered a "green" option that conserves energy and doesn't over-utilize precious resources.
You'll know if it's time to update your siding, but if not, you can always make your house look newer and add curb appeal by re-painting the siding and the trim. Make sure you use a quality paint that will last years to come and withstand the elements, and try to find a color scheme that fits the neighboring homes but also stands out just a little.
Conclusion
Renovating your home can be very expensive, but you won't mind spending all of that money if it means your house is worth more in the end. These home improvement options will definitely help you have a more valuable home, and make your time and money worth it in the end.