If your goal is to make your company more efficient money-wise and time-wise, then you will be pleased to see these 9 benefits of outsourcing your company's janitorial services rather than hiring an employee to clean your office.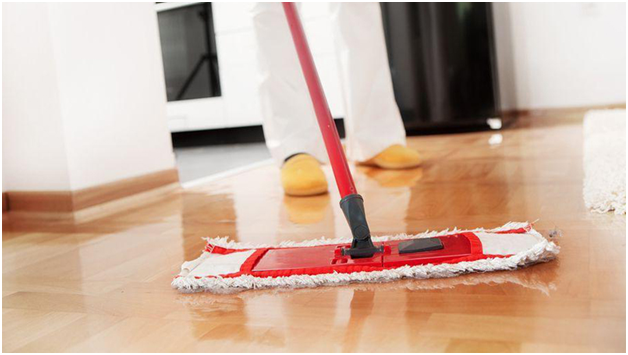 Traditional Vs Franchise Services
There are different types of cleaning services in Toronto.
Traditional ones hire employees/workers, typically for minimum wage.
Franchise companies have owner operator teams – they invest time, money and effort and want to be successful. In an unsupervised environment, this model typically delivers better results.
If need recommendations, you can hire Lustre Services. For information, visit Lustre cleaning service and go through all commercial services they have on offer.
Trained Staff Dedicated for Commercial Cleaning
Cleanliness is the primary concern of quality commercial cleaning companies. Office cleaning companies are also focused on this standard as the staff is trained and their quality of work is assessed. The cleaning staff is not your responsibility, but the responsibility of the cleaning company. You are also saved from liability and other concerns with managing of additional staff.
Availability of Cleaning Staff
The issue of holidays, leave of absences, and other attendance-related concerns is now eliminated. Contracting an outside cleaning company means they will be sending crew your way no matter what. If your regular cleaner is unavailable, it will not be a problem since they have a replacement team ready to go.
Standard of Cleaning
An outsourced company has the highest standards of health and hygiene. These companies spend time and money on safety training and have high cleanliness standards since they are trying to maintain quality at all times.
Latest Equipment
When you hire an office cleaning company, they will stay up to date with the best products and cleaning equipment. Toronto professional cleaning service uses only most innovative and effective cleaning equipment.
Customized Services
Outsourced cleaning services can be modified to suit your budget. You can customize a cleaning schedule to fit your company's needs.
Flexibility
You can keep the costs down by adjusting the frequency and cleaning. You can scale up or scale down the amount of cleaning in your office depending upon your needs. If you need more cleaning, you can make a phone call to achieve this. You do not have to hire additional staff on your own.
Cost Effective Option
With outsourced cleaning services, you save money on maintenance, employment, equipment, uniforms, inventory, and other related expenses. It's not your core business, is this really where you want to spend your time?
Eco-Friendly Environment
You can hire a company that is eco-friendly. Professional cleaning services in Toronto are committed to the environment and will not only use the right products but will use sustainable systems as well.
Conclusion
Outsourcing your office's cleaning services is a strategic business move for your company. Maintenance services are one area where outsourcing is a good decision in the middle of a towering work load and tight budget. To say the least, you'll have a well-maintained workplace free of hygienic issues, which is the primary requirement for a productive company.