If you are looking to dive into the world of project management, you will need some training. With project managers and team leader roles blooming year after year, everyone is looking for the top management jobs in the industry. The most important question you need to know is "What project management course should I take?", which this blog should help you with! The training industry is very confusing when choosing a course, there are so many options out there but which one do you take to become a project manager?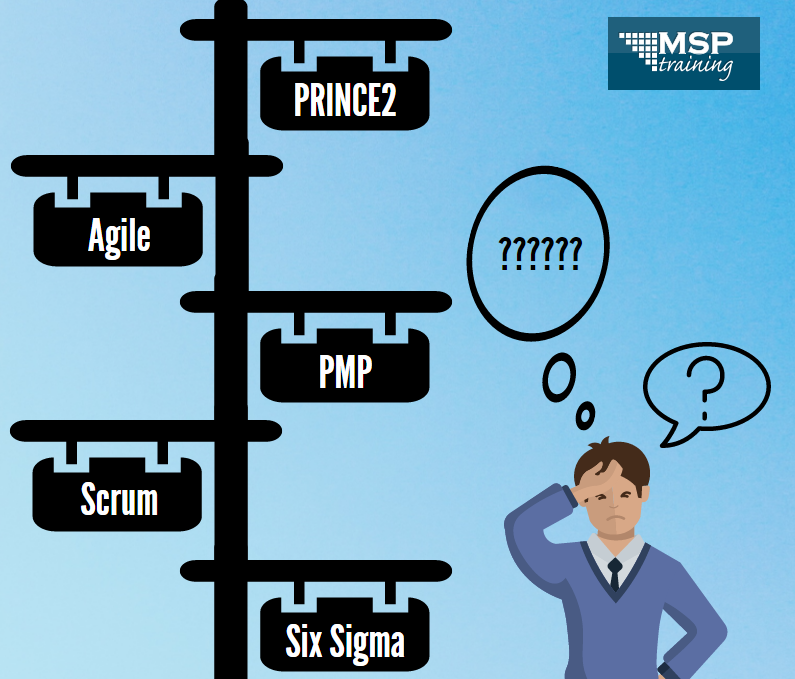 Here's the top 5 project management courses to take, so sit back, relax and discover the right project manager course for you.
PRINCE2 Training
The PRINCE2® Courses are the most popular in the project management industry. The PRINCE2® Practitioner certification is the highest level of PRINCE2® that can be completed after successfully passing the foundation exam. This certification is globally recognised by thousands of different employers and will make you more employable including an increase your salary. The PRINCE2® Foundation and Practitioner training courses are the most popular option to take as the methodology helps you to manage in any working environment which gives you the freedom to lead high profile projects in any industry.
You can learn one of the most vital project management techniques from completing this course. Having better control of your project and resources will help you to achieve difficult deadlines and stay within your company's budget. By completing this course, you will be able to use the PRINCE2 methodologies with your team with confidence which will be a massive bonus towards managing a project successfully.
There are a huge amount of businesses worldwide that need their staff to have the PRINCE2® qualification. This project management certificate is an international qualification and is the standard technique for leading projects.
Agile Training
Agile training is the principal way of learning about managing software development. The Agile course methods be used in many projects and programs in your working environment.
The Agile training certification will help you to get a team working better together as they will have the skills that they can utilise to run projects more efficiently. With the Agile foundation and practitioner certificate, you will be capable of knowing the Agile methodologies and see the differences between the various techniques.
With this qualification, your team will be able to deal with problems much easier or avoid them all together. There will be less conflicts as the teams common understanding will mean that they will adapt together when tackling each project.
PMP Training
Taking the PMP® certification is the way to go if you wish to have a long term career as a project manager (even if you feel you have been around long enough that you don't need it!). This training course will be of great value if you would like to continue your career in project management.
By taking this course with MSP Training, you will be more flexible to new ways of thinking about project management values, best practices, methods and trending topics. You will develop a knowledge and understanding of the new skills that are used throughout the business that will support you throughout a project.
Lean Six Sigma training
Lean six sigma is made up of a set skills that can support you to improve your own personal productivity which will also benefit the business you are working for. These tools will aid you to identify weak areas in your business and create a strategy to improve them.
Your career prospects will be increased if you achieve the Green and Black belt certificates and you will increase your value to employers worldwide. You will gain many new techniques that will help improve the way you work.
Having your employees Lean Six Sigma qualified can help your company to make more revenue by streamlining processes and knock out unnecessary costs by removing waste from processes and solving problems that may be caused by a process.
We hope this helps! Having a project management certification can really beef up a resume, and can make the difference between getting a job as a project manager and being passed over in favour of someone else, so it's definitely something you need to consider.