When Vauxhall ceased production of the Frontera in 2004, the company launched the Antara as a replacement 4X4 and this model has proved to be very successful.
The Antara is well equipped and is sold with a lifetime warranty which demonstrates the confidence that Vauxhall has in the model. The interior is well built and although it may not be as stylish as other small off roaders, it is spacious and cheap so it is worth a look.
The car does not excel in any department, but is good value for the price being asked. The 2.0 litre diesel engine is not as refined as in other cars and is not as economical but Vauxhall has promised to deal with issues like noise and lack of power. At the present time, the Antara will achieve a 0-62 mph in a lowly 11.1 seconds. Both manual and auto transmissions make it hard work changing gear.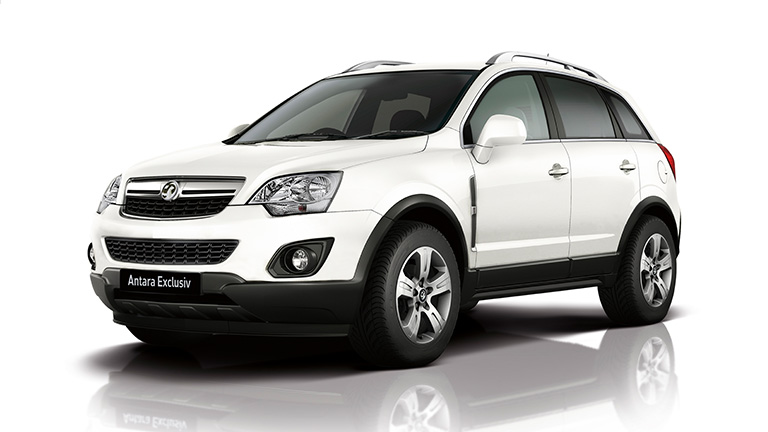 Comfort wise the Antara is a mixed bag. You get a soft ride but the bounciness makes it uncomfortable, so you bob around a bit even though you cannot feel the holes and bumps in the road.
The diesel engine is noisy and makes journeys on the motorway a trial instead of a pleasure. The lifetime warranty that Vauxhall provides does ease the mind about the reliability and there have been no major problems with the model. Inside the cabin the materials are soft touch and have a surprisingly classy design.
The boot is limited at 370 litres of luggage space, but this expands when the seats are folded. There is plenty of space in the rear for passengers with good head and leg room. Due to the poor sales of the Antara, you could find yourself a bargain as dealers are now offering money off new models. High spec models have air con and cruise control as standard.
Running costs are varied on the Vauxhall Antara depending upon which gear box you choose. A manual transmission will achieve 37.2 mpg and give 198g/km of CO2 emissions. The automatic is not as good with 32.8 mpg and 238g/km of emissions. The Vauxhall lifetime warranty extends to 100,000 miles. While it may not offer much competition to Land Rover or Honda, this cheap SUV is worth a second glance.
Using an off road vehicle often means that the car picks up a lot of litter and debris, but damage to the interior can be prevented by using a set of good quality car mats. A well protected interior can help protect the sell on value of your vehicle. For more information on the importance of car mats, click here.