We all know that the best movie theaters make the experience of watching a movie even better. You could well be watching a moderate movie but when you're snuggles into a soft seat with popcorn's in your lap and a sound system with effective sound quality that makes you feel that it's channeled directly into your ear, somehow you will feel that you had a good time inside the movie theater. For all the global movie junkies, there are some best movie theaters in US that you should know about. Here are some of them.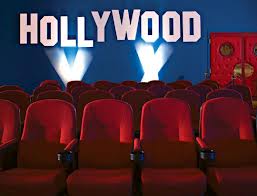 Alamo Draft House at the Ritz, Austin:
This was found in 1997 by Tim and Karrie League and since then the Alamo Draft-house has been an institution of its kind. Although this has gained importance as one of the biggest movie theaters, it started off with a single screen that operated for 10 years before it moved to the two-screen location on the 6th Street. This venue also serves alcohol and food and it is also famous for its Chinese food with kung-fu movies and 40 ounce beer.

The Castro, San Francisco:
This is much of a cultural icon, the Castro was built way back in 1922 and maintains its Colonial Baroque look. Inside the theater, the interior is complimented by the pipe organ that is utilized for silence movies and pre-show movies. The Castro is home to scores of film festivals, repertory series and midnight movies.

The Senator:
This was originally opened in 1939 and this is a single-screen 900 seat Art Deco that has been fully restored and presently shows the first-run titles. This movie theater has been placed on the National Register of Historic Places in 1989 and the lobby of the theater includes terrazzo floors and a 40 foot curved screen reveals the opening with a massive gold curtain. In the recent years, there have been threats of a foreclosure but thanks to the open community of City of Baltimore that it never happened.

The new Beverley, Los Angeles:
This is a famous house in the Fair fax district of LA and it was built in the 1920's when this was actually opened as a vaudeville house and later on transferred into a nightclub. This movie theater went through a number of name changes and finally got this name.
Therefore, if you're a movie buff and you love to watch movies in good theaters, you may consider watching in any of the above mentioned theaters.