Home ownership is perhaps the greatest event of a person life. It costs you lots but owning a home is the American dream. However, one of the most important factors with regards to home buying is obtaining a home loan. It is not at all easy to obtain a mortgage and especially so for the first-time buyers. You will not only be required to keep track of the interest rates, but you would also be required to consider various other factors at the same time.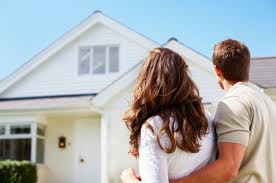 First Time Home Buyer Tips
It would never be fair of you to buy a home or obtain a loan without knowledge of the same. So, you will have to:
Find out your Affordability – You need to find out your affordability before applying for a loan. Otherwise, it would never be possible for you to buy a home for it costs a lot.

Consider the Home Buying Programs – There are various home buying programs which may help in lowering the cost of buying a home. There are state and locality specific home buying programs.

Start Shopping for Home Loans – You need to shop for home loans so that you can get the best loan offer. Without shopping for loans, it may not even be possible for you to compare the different offers.

Consider the Documentation Process – You need to be aware of the documentation process from the beginning. Or else, it is going to take quite a long time for you to obtain a home loan. Lender is going to require documentation for you to obtain a loan.

Get pre-qualified for a Loan – It is going to prove to be easier for you if you get pre-qualified for a home loan. This is going to help you in obtaining a loan easily enough, as a first time buyer.
In addition to the above, you should make sure that you use a mortgage calculator. Or else, it may never be possible for you to obtain a proper and clear idea of the loan you are going to obtain. A mortgage calculator helps you in finding out the total cost of a home loan, the monthly payments which you would be required to make, the total amount you would be required to pay against the interest rate and so on. This is going to help you in planning for the same, so that you can avoid a foreclosure in the future.