Two of the things we learnt viewing (a large portion of) Queen with (all and a greater amount of) Adam Lambert: it is conceivable to out-camp Freddie Mercury – who knew? – even without minor shorts and a detached tank top; however you can't cut off the superb Seven Seas Of Rhye considerably sooner than the first, while playing in full the oafish I Want It All, and hope to be forgiven.
Lambert, bringing Mercury by method for George Michael from the moment he ventures out in studded and sparkled cowhide, it might be said was on a covering up to nothing.
On a par with his voice is, as ostentatious as his stage persona seems to be, the same number of outfits as he could change into (five, in case you're pondering), he was not going to truly measure up against the legend to the extent that the truth of one of the best front men ever.
Then again, Lambert had little to lose as everybody anticipated that him will not measure up and some likely anticipated that him will derail. Consequently he could awe with a wide and broad voice that just frequently tipped over into unreasonably colorful however never missed a (high, low or mid) note.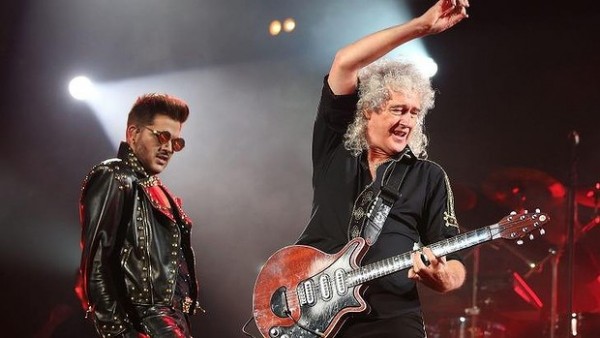 Also he could divert with a feeling of the dramatic which was in the soul, if never as characteristic (I accuse the execution schools and ability shows), as Queen's unique.
That said, I'm not certain Freddie Mercury would have given a yell out to "all my fat assed bitches out there".
Strangely however, while the potential for dense karaoke rock show, and the phantom of an INXS-with-whomever-was-accessible this-week air, had posed a potential threat in the number one spot up, Lambert was not, one or the other the inside of consideration nor the purpose of the night. Rather it rapidly got to be clear that Queen today is at long last, unquestionably Brian May's band.
He'd generally been the musical support however when you're in a band with a Freddie Mercury, who played, sang, composed and stunned, its tricky to be seen as obviously.
Presently on the other hand, May's guitar sounds were amazingly great, his performances exact and his playing, whether uneven and intense in Stone Cold Crazy and Tie Your Mother Down, section mindful on Dragon Attack or quietly prog in Love Of My Life, was remarkably on-point.
Likewise he could make a genuine style tactless act (a preposterous gold, extravagant dress shop-style witch's robe he put on for the guitar solo in Bohemian Rhapsody) and pretty much escape with it. Pretty much.
The other staying unique, drummer/vocalist Roger Taylor, didn't hint at any age, more than equipped for matching his child Rufus, who basically was on percussion yet now and again swapped with father on the pack. Taylor sounded great too in his lead vocal on A Kind Of Magic, surely better than May had in Love Of My Life and '39.
(Something odd, in passing. While Mercury was alluded to ordinarily in front of an audience, joined into the show on the screen and for the most part worshiped in absentia, not single word was said in regards to resigned bassplayer John Deacon.)
Indeed as I appreciated Under Pressure, with Taylor taking up the Bowie lines, and the nightclub rock of Killer Queen, I'm not certain what they were intuition with three different instrumental segments where we had solo bass (in fact noteworthy yet immaterial), a drum-off between the Taylors (lively yet inconvenient and dull) and a guitar investigation (which went from space garbage to Mark Knopfler to a few shades of dullness).
In fact these were basically tolerantly short yet they were likewise force executioners.
At the same time then I was one of the few who could have existed without Radio Gaga and I Want To Break Free regardless I don't comprehend why Seven Seas Of Rhye was cut off. Did I say I wasn't overlooking that?