Want to live in a city with a fast life and great amenities but tired of Mumbai? Ahmedabad welcomes you with open arms. The new properties in Ahmedabad are just too good. The city with beautiful monuments and comfortable, but fast life, Ahmedabad has just given you an opportunity to live and enjoy the city's life with the new projects in Ahmedabad. Though Ahmedabad is the 7th largest metropolitan area, it is located on the banks of the peaceful Sabarmati River. This city needs no description, we highlight some of the reasons why one should buy a property here. The new flats in Ahmedabad are just a dream come true.
Culture:
Anywhere you go; culture plays a very important role in selecting where one should buy a property.
Ahmedabad has a very warm and cosmopolitan culture. Where festivals like Navratri, Diwali, Ganesh Chaturthi,

holi

,

etc

festivals are celebrated.
The mouth-watering Gujarati

thali

is a must try. The typical Jalebi, Dhokla and Thepla are a treat for the foodies.
The

bandhani

, embroidery and

mojri

footwear from the famous all over India.
Education:
Living in a city that has an educated crowd is one of the factors you look out for.
There are private schools run by individuals and trust and also the school run by AMC in Ahmedabad.
Many educational institutes teaching various courses are homed by Ahmedabad. There are a number of colleges that teach engineering, management, law, design and even infrastructure.
The world famous Indian Space Research Organization is located here.
Economy:
The economic status of a city gives you an overview of how promising the new properties in Ahmedabad will look.
This city is called the 'Manchester of the East' for its textile industry. Needless to say there are many textile industries with excellent profits here.
Ahmedabad has cotton production on a large scale. In fact, Ahmedabad is the second largest producer of cotton.
It also has the largest denim supply and an exporter of Gemstone and

jewellery

.
Tourism is a very large part of the city's economy. There are a number of tourists that visit Ahmedabad just to see the Sabarmaati ashram, Vastrapur Lake and many other monuments.
Transport:
Transport play a vital role in residential selection.
Ahmedabad has an international airport that keeps you connected with the world. There are a number of national, international and cargo flights that land and take off at the Sardar Vallabhbhai International Airport.
The buses are also

very developed mode

of transport in the city. There are local and intercity busses in small intervals.
Gujarat Mail, Ahmedabad

express

, Ahmedabad double

decker

are

some of the trains that connect the financial capital of India, Mumbai to the former capital of Gujarat, Ahmedabad.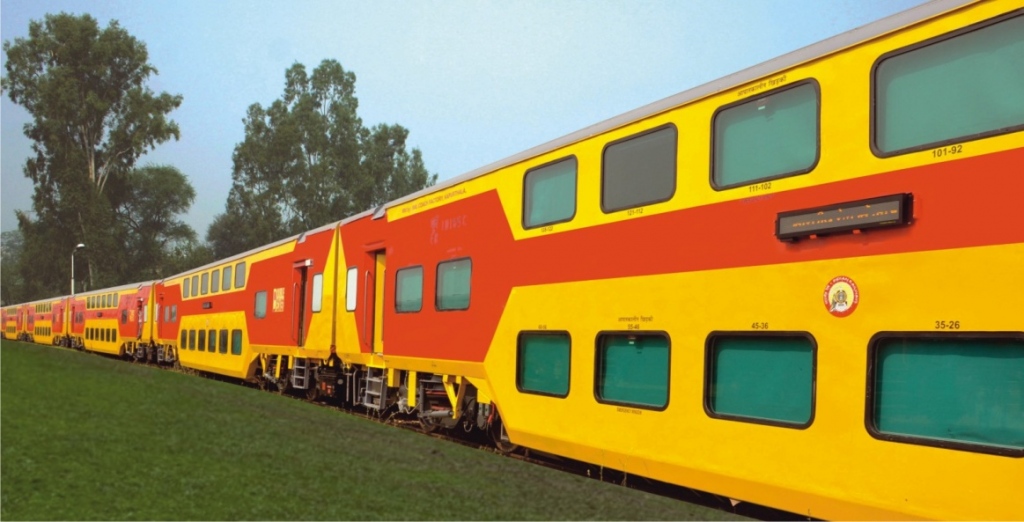 Double Decker Bus
     Having a house, in the city that is loved by people across the globe has to be ones in life time offer. Ahmedabad has grown as an economic and industrial hub. All the necessary facilities and a fast life, the city has a very pleasant and serene atmosphere to dwell in. The new flats in Ahmedabad are sure to be the best family home you have ever owned. It is the city that the Nations father, Gandhiji chose to dwell. The new projects in Ahmedabad are an opportunity to follow another decision Gandhiji made. Being the 5th largest city, Ahmedabad is an excellent place to buy your dream house. It is not only we, but also 'The Times of India' that say so. According to this leading newspaper, Ahmedabad is the best city to live in, in India. The new properties in Ahmedabad are very promising and you must seal the deal before it is too late!