Oil change after 3000 miles car usage is a vital necessity when it comes to the vehicle's maintenance and that should be done regularly. Well-oiled vehicles have smooth moving parts, no corrosion and a clean and cool engine, hence longer life spans, improved gas mileage and great performance.
Hence, understanding everyday car change can help you make informed and wise decisions about your car's maintenance.
Simple and Great Tricks on Making Cheap Oil Change
The oil change is expensive, especially if one has to hire someone else to do it for you. There are many tricks of accessing cheap oil change like: coupons, discounts, conducting a research by shopping around, doing it yourself and use of synthetic fluid which lasts longer and tolerates harsh conditions and high temperatures.
For the coupon you need to check on your back of your receipts as well as look in your spam mails; most of the oil companies like advertising their products in junk mail, television, newspapers and the radio. You can also search for other places and find them in blogs and forums.
Another important thing is checking out for competitors. Many companies will serve you using oil change coupons from their competitors since they want business. You don't have to be a loyal customer and follow the most suitable price.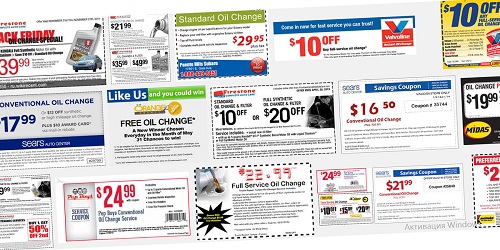 Finally, it is important to note that finding the best service provider and the details to watch out for is very crucial. Ensure you get a center with a good reputation and convenience. You can always read a few reviews online besides asking your friends and relatives to refer you to the best car maintenance service provider.
Who Said you Cannot make an Oil Change on Yourself?
One can save huge sums of money by changing your car oil on yourself. The cost of changing your car engine oil and filter is expensive (after 3 months). This is not worth the hassle when one can easily do that job on himself. Not only does one feel satisfied when they get their hands dirty when changing their car oil but also knowing (when) the work is done well.
Oil change is an easy task that requires practice and maintenance supplies. The process does vary depending on the model and the make of the vehicle. However, below are simple basic steps to use:
Gather all materials and tools you require
Access the engine by opening the hood and check for oil dipstick.
Remove the dipstick and using a cloth move it off. Reinsert the stick in the loop and then remove it once again and observe it keenly. If you see a mark hot' on it, know that you have to add oil and if don't observe it, your car's oil tank must be overfilled and this may cause spillage and leakage. The marking hot' is observed when the oil in your car has achieved the maximum degree when the car is running.
Remove the oil cap and then using a funnel; refill your engine with oil until your desired amount is raised. Ensure you have enough lubricate to fill your engine; many cars use 4 Or 5 quarts of oil.
While adding the oil, examine the level a few times duplicating the second and third step.
Finally, clean the funnel with a piece of cloth and dispose off the oil containers (if empty) plus the cloth.
What is the Average Cost of Oil Change?
In order to have decent car engine oil and filter change one has to pay $ 20-$40. This price is inclusive of the cost of disposing unwanted used oil, labor, supplies used and the filter. However, the cost depends on who did the work for you. Another factor that causes price variation is the type of oil the engine needs (regular or synthetic) and the type of filter required as well. Synthetic oil change usually goes for $40-$70. And depending on the amount of oil you require the price may go higher (a quart of oil prices goes for $ 5-$10).
To keep your car running in the most perfect way, you need to take the oil change together with other maintenance measures like removal of air bubbles as well as checking other fluids seriously.