The holiday season is upon us which means it's to shop for the men in your life once again. Little ones tend to be easier to buy for—a toy truck or action figure tend to go a long. But the older they get, the more difficult it is to find something men want but don't have. If you're unsure what to gift the special men in your life, here are a few suggestions they're bound to love.
Hunting gear
For the outdoorsman in your family, you can't go wrong with something from a hunting and outdoor store in Jasper, AL. They'll have everything he needs from fishing gear to hunting bows. You can opt for some insulated socks or ammo to fill his stocking, or a large cooler for the back of his pickup. And if you're still not sure what items he'd enjoy, pick up a gift certificate so he can choose for himself.
Subscription boxes
Subscription boxes are all the rage and what man wouldn't love a box of goodies delivered to his door every month? Each box will be packed with theme items depending on the type you purchase. One such service is Loot Crate, a "geek" subscription box that curates some of the best items from current pop culture. For example, your Loot Crate box might contain a Star Wars tee shirt, a MineCraft backpack and a Batman comic book. The surprise is half the fun because you never know what you're going to get.
If your man isn't into pop culture, you're sure to find a subscription box tailored to meet his interests. Some popular subscription boxes curate packages with themes of clothing, shaving, vaping, electronics, outdoor gear, and more.
Video games
It's no surprise that most men love video games. If the man in your life already has the latest gaming system, chances are he would love a new game or even some extra accessories, like controllers so his friends can join in. If he is still playing on a GameCube, though, do some digging and see if he actually enjoys playing retro games or if he's secretly wishing to level up. The great thing about gaming is that it has its own culture, so if you need help selecting a gift, the guys and gals behind the counter at the gaming store will most definitely have your back.
Biker accessories
If your guy is a biker or even a biker at heart, why not pick him up some accessories from your local Harley-Davidson dealership? Some fun items include new leather saddlebags or a traditional Harley Davidson vest. Most stores even carry full lines of branded clothing from tee shirts to biker boots. If you're feeling especially generous, you can buy him that new motorcycle he's been eyeing. You may never have to shop for him again!
Beer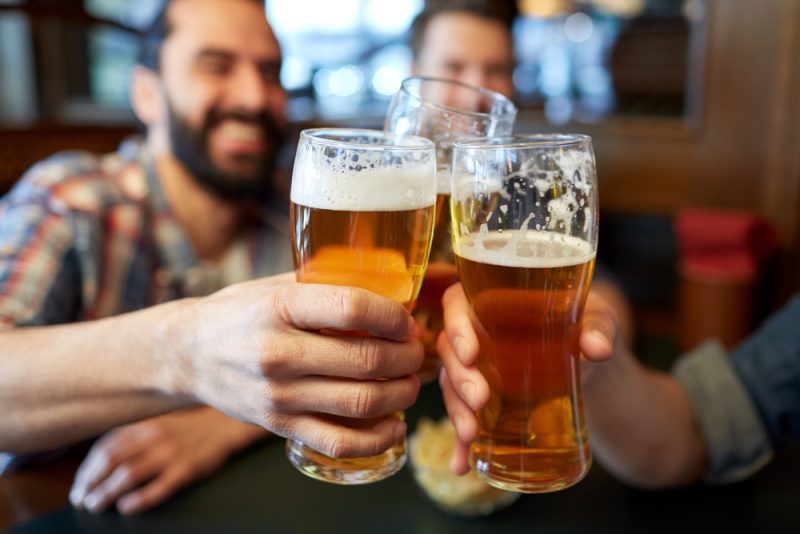 It doesn't get much more "manly" than beer. In fact, recent studies show that men who drink beer are more fertile than those who abstain. But even if virility isn't his goal, chances are he would still enjoy a case or two of some fine craft beer. And if he's more of a simple guy, a case or two of his favorite brand will still be a big hit. You can even make it a themed gift basket by combining a six pack with a bag of pretzels and a freezable mug if you'd like to spruce the gift up a bit.
Buying a gift for the man in your life should be fun, and that's exactly what these ideas are. Always remember that it's the thought that counts, so as long as you try to tailor your gift to match your man's taste, chances are, he'll absolutely love it.